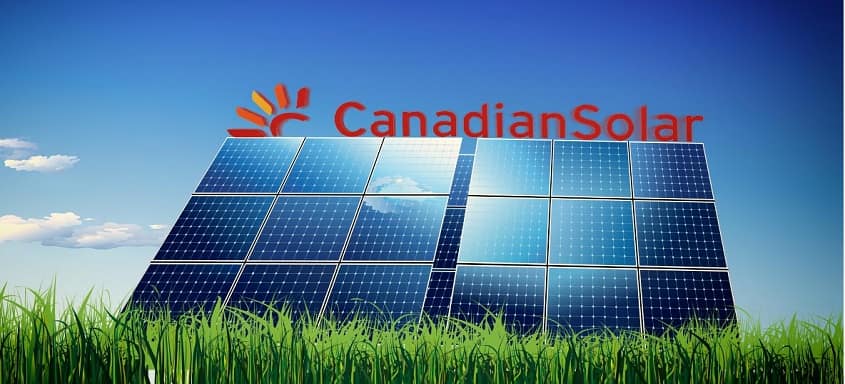 Canadian Solar Inc , one of the world's largest solar power companies, today announced an acquisition of an 80.6 MWp solar photovoltaic (PV) project in Guimarania, in the state of Minas Gerais, Brazil.
Canadian Solar will build the project and provide the modules from its local factory in Brazil. The Guimarania project received a 20-year Power Purchase Agreement from the second Reserve Energy Auction at R$290.00/MWh (approximately US$91.77/MWh). Once connected to the grid, the plant will generate approximately 143,664 MWh of electricity per year, which will be sold to CCEE (Electrical Energy Commercialization Chamber). Construction will start in early 2018 and reach commercial operation in Q4 2018.
"The Guimarania project is an exciting addition to our attractive utility-scale project pipeline in Brazil." commented Dr. Shawn Qu, Chairman and Chief Executive Officer of
Canadian Solar Inc. "We will continue to evaluate additional opportunities in this important emerging market so as to accelerate the adoption of the affordable, reliable and clean
solar energy across the country."
About Canadian Solar Inc.
Founded in 2001 in Canada, Canadian Solar is one of the world's largest and foremost solar power companies. As a leading manufacturer of solar photovoltaic modules and a
provider of solar energy solutions, Canadian Solar has a geographically diversified pipeline of utility-scale power projects in various stages of development. In the past 16 years,
Canadian Solar has successfully delivered over 22 GW of premium quality modules to over 100 countries around the world. Furthermore, Canadian Solar is one of the most
bankable companies in the solar industry, having been publically listed on NASDAQ since 2006. For additional information about the Company, follow Canadian Solar on
LinkedIn or visit http://www.canadiansolar.com.
Mary Ma,
Senior Supervisor,
Investor Relations,
Canadian Solar Inc.,
investor@canadiansolar.com;
David Pasquale,
Global IR Partners,
csiq@globalirpartners.com,
+1-914-337 -8801