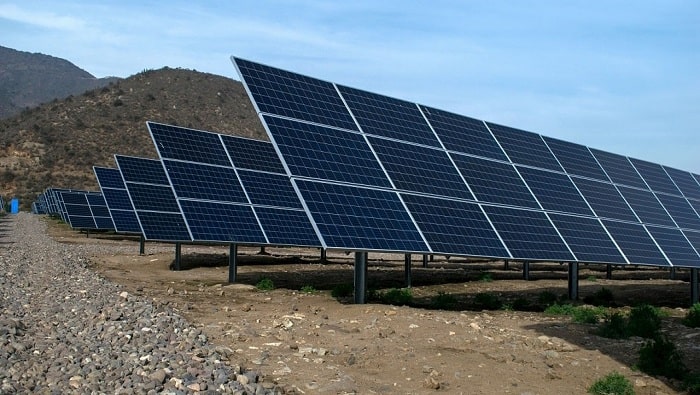 ABB and the Czech Solek Group, supplier of solar power parks, expand their collaboration with the Villa Alegre solar power park project in Chile.
ABB will deliver solar string inverters and two medium-voltage (MV) transformer stations for a 9MW capacity solar power park in the Maule region of central Chile. The ABB products and decentralized architecture offer several advantages: higher flexibility and efficiency together with shorter installation times, simplified design work and reduced cost.
"The solar inverters used for the new solar power park have been equipped with high-quality IGBT transistors. That way we can guarantee high performance and availability, both to us and potential investors," added Jaroslav Kříž, Head of innovations, Solek. The Solek Group, since its founding in 2010, has implemented more than 10 solar power parks in the Czech Republic, Slovak Republic, Romania and Chile, with the total installed capacity exceeding 30 MW.
"ABB's global footprint in solar power technic is really impressive thanks to 25 years of expertise in inverter technology and active sales and service in more than 100 countries. We also have dedicated solar power specialists operating in more than 30 countries and 4 global plants," stated Vladimír Janypka, Marketing and sales director of Electrification business ABB Czech Republic.
The heart of the solar power park
The Villa Alegre project will be based on 1500 V string inverters PVS-175 with the capacity of 185 kW and will be the heart of the solar power park.
"The inverters include digital elements enabling not only on-line monitoring using the Ethernet interface and wi-fi, but also on-line firmware upgrades. These elements enable remote service support," comments Vladimír Janypka.
The delivered PVS-175-MVCS-4810 transformer stations are based on a steel platform on which a transformer, ABB's medium-voltage switchgear SafePlus, low-voltage switchgear, own consumption transformer and protection elements are installed. The stations are ex-factory wired and tested.
Previous projects in Chile
ABB has been cooperating with the Solek Group in Chile for two years. In 2017, ABB delivered its inverters for the Amparo Del Sol and Santa Laura solar power parks. The delivery included the monitoring systems, weather stations with remote access enabling on-line monitoring, and TRIO-50 (1000V) inverters, i.e. 50kWac solar string inverters with output of 400Vac.
The inverters have high-quality internal ventilators enabling them to operate with high reliability and their declared efficiency even in demanding conditions with high-light exposure and temperatures and have been operating in such conditions in Chile for the last two years.
ABB is a pioneering technology leader with a comprehensive offering for digital industries. With a history of innovation spanning more than 130 years, ABB is today a leader in digital industries with four customer-focused, globally leading businesses: Electrification, Industrial Automation, Motion, and Robotics & Discrete Automation, supported by its common ABB Ability™ digital platform. ABB's market leading Power Grids business will be divested to Hitachi in 2020. ABB operates in more than 100 countries with about 147,000 employees. www.abb.com