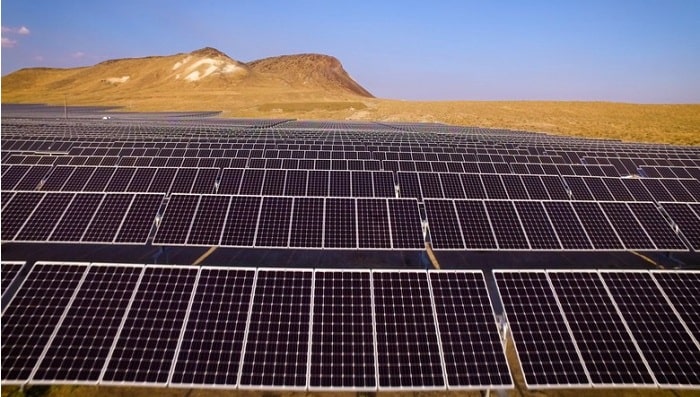 The AES Corporation has announced that it has made a strategic investment of around USD 8.6 million in 5B, a solar technology innovator based in Sydney, Australia. 5B's revolutionary MAVERICK design enables customers to add solar resources at a pace that is three times faster while providing up to two times more energy within the same footprint of traditional solar facilities. Together, AES and 5B will help clients accelerate their use of solar energy.
The MAVERICK design enables companies to make that transition more quickly and while using less land. The design is a pre-wired, prefabricated solar solution that is folded up, shipped to the site and rolled out. The 5B approach streamlines engineering, procurement and construction for ground-mounted solar facilities. It also removes common barriers for organizations to deploy solar resources, including the availability of land and ground penetration, making solar possible in more places while providing the flexibility to easily relocate the resources in some applications.
"Solar is the most abundant clean energy source in the world, and 5B's innovative design produces twice the energy for any given area," said Andrés Gluski, President and CEO of AES. "In addition, a project using 5B's technology can be built in a third of the time when compared with conventional solar. These significant advantages will help us meet our customers growing needs in today's ever-changing environment."
AES plans to benefit from the use of 5B's MAVERICK technology across many of the projects in its expected 2 to 3 GW of annual renewables growth. This year, AES Panama will fast-track the delivery of a 2 MW project utilising the MAVERICK solution. In Chile, AES Gener will deploy 10 MW of MAVERICK technology as a part of the expansion of its Los Andes solar facility in the Atacama Desert in the north of the country.
"AES share our vision for a clean energy future. Our Maverick solution is defining the next generation for solar power and the true potential of solar power in terms of how fast, simple, flexible and low cost it should and will be," said Chris McGrath, 5B's Co-founder and CEO. "5B has delivered the speed and efficiency benefits of our MAVERICK solution in the Australian market, and now AES is bringing its strength to bear as we scale our solution globally."
Recently, the firm has also announced that it has, through its wholly-owned subsidiary, AES Brasil, agreed to acquire an 18.5 percent economic interest in AES Tietê from BNDES Participações. Once this transaction closes, AES will own 42.85 percent of the shares of the Brazilian renewable energy firm which has 3.7 GW of renewable generation in operation or under construction, consisting of 2.7 GW of hydro, 708 MW of wind and 310 MW of solar.