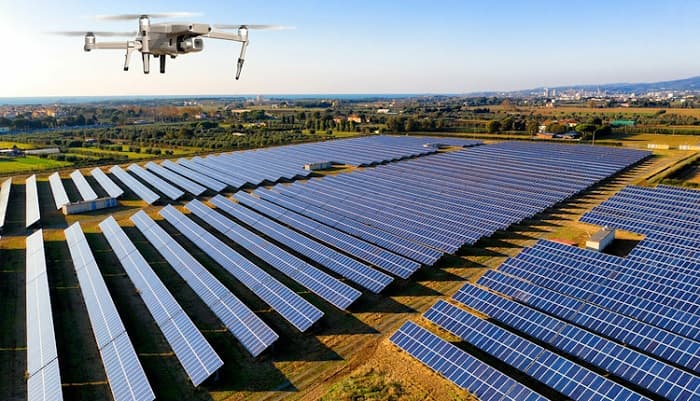 A global startup with headquarters in Saratoga, US and development centres in Bangalore and Abu Dhabi, SenseHawk is leading the charge to digitise the solar industry. Swarup Manvoor, CEO & Co-Founder, SenseHawk shares how the platform is used by over 80 customers to analyse over 28 GW of solar assets in 15 countries, and the future plans, with the world increasingly moving to renewable energy
Entrepreneurship often comes from a desire to make a difference in the world. Once we recognise a problem and realise we can be the one who solves it for someone, a fire is lit within us. That's how SenseHawk came into existence.
It all started in January 2016 when our co-founders Rahul Sankhe and Swarup Mavanoor were having a discussion about cost overruns at a large solar construction site leading to a crisis at one of the world's largest solar companies at the time. and the founders eventually ended up deciding to build software to prevent such events from occurring.
Ideas take time to brew, and that's how Rahul and Swarup's brainchild took a whole year to take form. Until March 2017, the duo had successfully conducted a series of pilot implementations across 20 sites with drones and software tools to give a solid foundation to their vision. Finally, in June 2018, SenseHawk, Inc. got incorporated in the US.
In September 2018, SenseHawk raised its first institutional round of funding from SAIF partners along with a successful beta-release with five customers. In September 2019, the company launched its core platform and a suite of solar applications. SenseHawk got a boost with yet another round of funding in September 2020, the company raised $5.1 million in Series A1 funding round by Alpha Wave Incubation (AWI) and existing investor SAIF Partners.
We have helped 80+ customers in 15 countries adopt new technology to manage their sites and assets. Starting with drones in development, construction and operations, our software tools have been expanding to make site work simpler and more efficient.
We are a global startup with our headquarters in Saratoga, CA and development centres in Bangalore, India and Abu Dhabi, UAE.
SenseHawk vision
SenseHawk is a SaaS company that helps customers develop, build, and operate solar and other infrastructure sites through superior insights. SenseHawk's cloud-based platform and application modules solve several challenges in the development, construction and operation of solar sites. Its application modules enable solar companies to reduce costs, enhance workforce productivity, and improve solar site performance leveraging sophisticated AI and machine learning models.
The company's vision is to build a single solution to satisfy all our solar industry customers' software needs. SenseHawk also plans to expand its presence to Abu Dhabi and use the Emirate as a global base for international expansion while also targeting the Gulf Cooperation Council (GCC) countries, the Middle East and North Africa (MENA), and other global markets. SenseHawk will also build a world-class team of data scientists, product managers, and engineers located in Abu Dhabi.