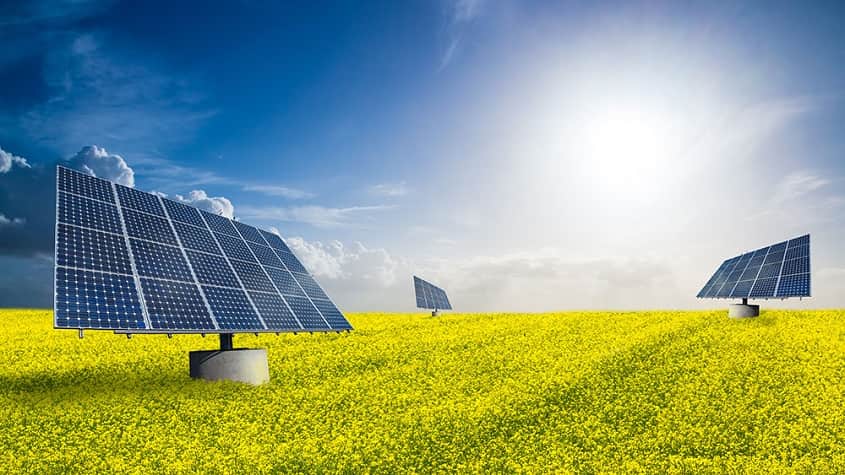 Alesia Communications, the expert renewable energy PR agency, announced its new partnership with the SolarCoin Foundation.
Alesia Communications enters the SolarCoin ecosystem as an official affiliate to provide large-scale solar asset owners with the support they need to understand and adopt the SolarCoin Intiative.
SolarCoin is a blockchain digital asset that works like air-miles for solar electricity generation. SolarCoin offers a new incentive for solar power generation on a global scale, independently and additionally to existing government subsidies. Each SolarCoin in circulation represents 1 Mwh of solar electricity generation. SolarCoins are claimed by individuals living in homes with solar panels or commercial and utility-scale solar PV producers.
"Alesia is proud to become a partner of the SolarCoin Foundation, and to be able to offer support to solar power producers interested in the SolarCoin Initiative. We are excited to contribute to this visionary project, and help build a disruptive, blockchain-powered solar economy. There is no telling how far this project can go", said Jonathan Collings, Managing Partner at Alesia Communications.
As a new SolarCoin affiliate, Alesia Communications will provide onboarding and wallet management services to Solar Power Producers, enabling them to earn SolarCoins and add a new revenue stream to their business at no additional cost. Alesia will create and secure digital wallets, help gather the required claim documentation, manage the on-boarding process with the SolarCoin Foundation, and ensure that claimants receive their SolarCoin rewards.
A number of Solar IPPs like ACWA Power have already registered their PV assets on the SolarCoin platform, which is also taking part to the Digital Task Force at SolarPower Europe.
SolarCoin: Incentivising solar PV energy production through blockchain innovation
SolarCoins are granted at the rate of §1SLR for each MWh of validated solar energy produced and provide for a shorter payback period and higher return on investment for the solar installation. The SolarCoin Foundation manages the distribution of SolarCoins using verified solar facilities as the "proof of work". The SolarCoin Foundation also maintains a public ledger detailing each SolarCoin given out to solar electricity generators.
"We are happy to see Alesia Communications joining the SolarCoin community. By participating freely in this digital currency, participants help strengthen its ecosystem, and contribute even more to the development of solar electricity, enhancing the attractiveness of Solar Energy for people across the world." Said Nick Gogerty, Co-founder of the SolarCoin Foundation.
SolarCoin is an open community project run by volunteers interested in creating an incentive to benefit the environment, and working together as the SolarCoin Foundation. In working closely with the solar industry, the SolarCoin Foundation, with SolarCoin, is at the base of a virtuous circle, creating an uptake for solar equipment and helping create jobs in the renewable energy sector.
About Alesia Communications
Alesia Communications combines over ten years of experience in the international renewable energy industry with outstanding PR and marketing skills. This unique mix of expertise enables us to offer companies in the wind, solar PV and broader power sector a very cost-efficient and high performance service on a global basis. An impressive number of leading renewable energy companies coming from all over the world have chosen us to improve their international communications activities. www.alesia-communications.com
About SolarCoin
SolarCoin is the world's largest community-based solar electricity reward program. Its alternative digital currency may be claimed by individuals with solar-powered homes or commercial solar electricity producers. The project promotes the use of clean, environmentally sustainable energy, with the eventual goal of shifting the levelized cost of energy away from fossil fuels. The project is worth more than $3 billion. The SolarCoin Foundation and related affiliates are acting in the field of Blockchain Technology and Digital Assets, with the following related internet sites and companies participating: www.solarcoin.org,  www.solcrypto.com,  www.electricchain.org and www.solarlux.energy . The Mission of the SolarCoin Foundation is to help deliver more Solar Energy globally and initiate the Energy Transition.