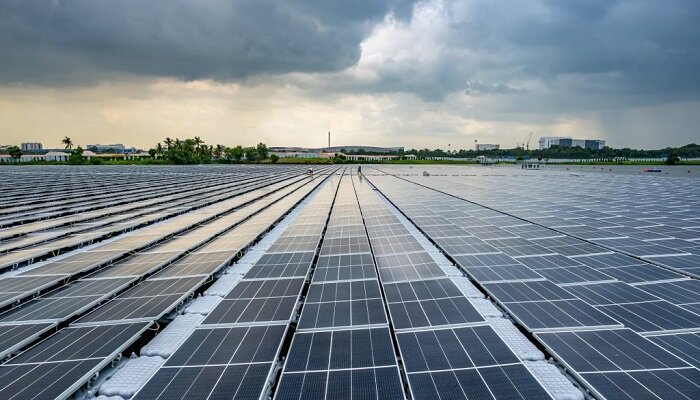 In 2022, corporate power purchase agreements- PPAs for renewable energy in the Asia-Pacific are predicted to reach a record 7 GW of capacity, predicts a new study by energy research firm Wood Mackenzie. That translates to an increase of 80% by 2021. Corporate renewables purchases are expected to rise by roughly 4 GW in the second half of 2022.
With 57% of contracts, solar dominates business PPAs for renewable energy in the area.
The research notes that since 2020, wind has been catching up and contributed to 44% of new deals in the region in the first half of 2022.
In Australia, 45% and 43%, respectively, of PPA contracts are for solar and wind energy. In India, solar contracts account for 82% of all contracts. In Taiwan, wind energy makes up almost 89% of the total capacity, notably offshore wind.
Solar power makes up almost all of the contracted capacity for the remaining nations in Southeast and East Asia, according to Wood Mackenzie. The top three markets for corporate PPA procurement capacity in the Asia-Pacific area as of the first half of 2022 were India, Australia, and Taiwan, which accounted for 89% of the total, or 18.6 GW. India, at 8.1 GW, is in the lead. Taiwan has 3.2 GW, whereas Australia has 5.2 GW.
The remainder, 2 GW, of contracted capacity comes from other nations, with Singapore, China, and Thailand rounding out the top six. The least amount of capacity was contracted in South Korea, Cambodia, and Pakistan in the first half of 2022.
The report indicates that PPAs are rooftop solar projects in most Southeast Asian nations, such as Cambodia, Thailand, Vietnam, Pakistan, and the Philippines. Because of their small size, they contribute little to capacity.
Amplus Solar, Amp Energy, and Cleantech Solar are the top three developers in Asia's corporate PPA market. According to the research, India is where they have the bulk of their capacity. The majority of developers in the area are local and regional businesses. Large energy consumers in the retail, technological, and industrial sectors make up the majority of PPA clients.
According to the research, businesses like BHP and Newcrest employ PPAs to power their mining facilities in Australia. Other significant users include telecom companies and grocery store chains that power their data centres with renewable energy.
15% of the worldwide PPA market is made up of renewable corporate PPA capacity in the Asia-Pacific area. According to Wood Mackenzie, the biggest impediment to the continued expansion of corporate PPAs in the area is the absence of legislation allowing for extensive renewable energy buying.
According to the report, countries like South Korea, Japan, and China are all slowly loosening restrictions regarding offshore corporate PPAs, which might provide opportunities in the future. But experts anticipate that Taiwan, Australia, and India will continue to dominate future growth.