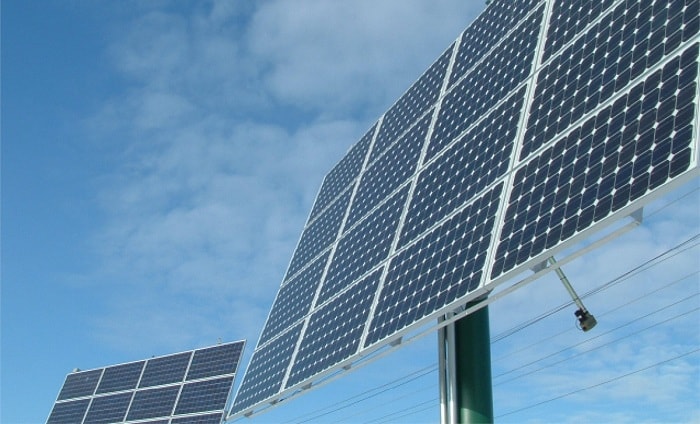 Canadian Solar Inc. , one of the world's largest solar power companies announced it achieved commercial operation on its first third party Engineering, Procurement and Construction (EPC) project in Vietnam. Canadian Solar provided solar modules, inverter stations and EPC services in a joint venture with IPC Technique JSC and SD668 Vietnam JSC for the 15 MWp Chu Ngoc Solar Project owned by Licogi 16 JSC.
Dr. Shawn Qu, Chairman of Canadian Solar, said, "We are pleased to have completed the project with joint efforts from IPC Technique JSC and SD668 Vietnam JSC. This partnership with Licogi 16 JSC further expands our presence in Vietnam. We are committed to delivering more projects in Vietnam as we further expand our close to 1GWp global EPC project pipeline."
The solar plant covers an area of approximately 43 acres and is located near Phú Túc, Dong Nai Province, Vietnam. It reached commercial operation in June 2019 and over 45,500 of Canadian Solar's 1500V MaxPower modules (CS6U-P) were installed on fixed tilt racking systems. The solar plant will produce enough electricity to meet the needs of more than 3,800 homes and displace nearly 8,000 tonnes of carbon dioxide emissions annually.
About Canadian Solar Inc.
Founded in 2001 in Canada, Canadian Solar is one of the world's largest and foremost solar power companies. As a leading manufacturer of solar photovoltaic modules and provider of solar energy solutions, Canadian Solar also has a geographically diversified pipeline of utility-scale power projects in various stages of development. In the past 17 years, Canadian Solar has successfully delivered over 34 GW of premium quality modules to over 150 countries around the world. Furthermore, Canadian Solar is one of the most bankable companies in the solar industry, having been publicly listed on NASDAQ since 2006. For additional information about the company, follow Canadian Solar on LinkedIn or visit www.canadiansolar.com.