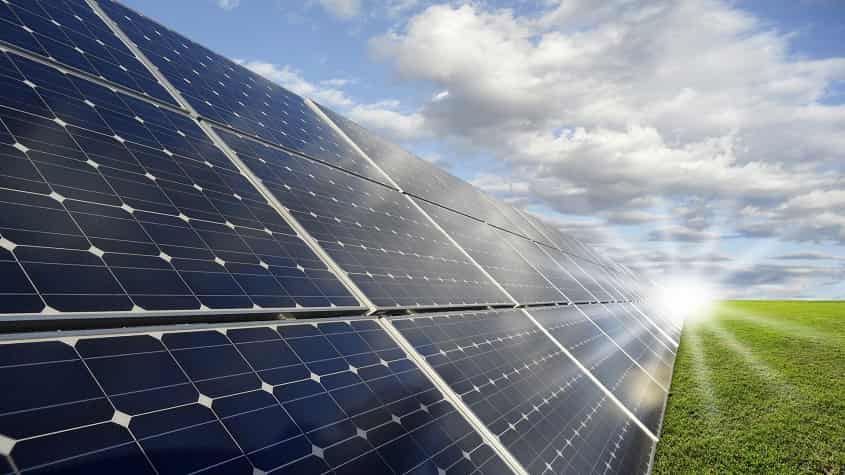 Caterpillar Inc announced that Cat dealer Altorfer has commissioned a 500-kW solar photovoltaic (PV) utility-scale demonstration project in St. Charles, Ill., as part of a 20-year power purchase agreement with the Illinois Municipal Electric Agency (IMEA). 
Featuring more than 4,800 Cat solar panels, the 2.3-acre facility is located in the Legacy Business Center adjacent to the East Side Sports Complex in a western suburb of Chicago.
Caterpillar supplied the thin-film solar panels, inverters, controllers, and monitoring systems, while Altorfer Power Systems was responsible for installation, maintenance, and
operation.
"We are very excited about this development and the prospect of deploying this environmentally responsible power generation facility," said Tom Bruhl, Electric Services Manager for the City of St. Charles. "It is a real signature project for our utility, the City of St. Charles, and IMEA."
This is the second agreement between Altorfer and IMEA that utilizes solar PV power to help diversify the authority's power generation capabilities. Altorfer Power Systems has commissioned a 1,000-kW solar PV facility in Rantoul, Ill., which produced 1.65 million kilowatt-hours of electricity in 2017.
"High-performing PV panels and decreasing capital costs are making solar power an increasingly affordable and attractive option for forward-looking municipalities that are looking to diversify their portfolios with clean, sustainable sources of power," said Tom Schmit, sales manager for Altorfer Power Systems. "IMEA and the City of St. Charles have clearly demonstrated their leadership and foresight as pioneers in municipal power generation through their growing support of solar technologies."
The Cat Hybrid Energy Solutions suite is an innovative lineup of power systems that adds environmentally friendly solar panels, state-of-the-art energy conversion and storage technologies, and advanced monitoring and control systems to Caterpillar's traditional line of reliable power generation equipment, which includes HFO, natural gas and diesel generator sets, switchgear and automatic transfer switches. The Cat Hybrid Energy Solutions technology suite is designed to reduce fuel expenses, lower utility bills, decrease emissions, and reduce the total cost of ownership while increasing energy efficiency in even the most challenging environments.
The Cat Master Microgrid Controller (MMC) keeps loads continuously energized with high-quality power at the lowest cost. It manages the flow of power from every source in the system, including the main grid when connected. The Cat MMC determines optimum recharge times for the energy storage systems while managing power during times when solar energy is not available.
Cat Connect Remote Asset Monitoring offers real-time collection and remote monitoring of site performance data in Cat Microgrid applications. Providing data, visualization, reporting, and alerts from anywhere in the world through an easy-to-use web interface, this technology helps operators and Cat dealers track and manage the operation of the system, confirm desired cost savings, flag potential problems, perform remote troubleshooting, offer long-term archives of site performance history, and identify opportunities for further operational or system enhancement.
The Cat Bi-Directional Power (BDP) converter uses a world-class insulated gate bipolar transistor (IGBT) to seamlessly control the charge and discharge of energy storage options, which can range from traditional lead-acid batteries to lithium-ion applications and ultracapacitors.
"The facility in St. Charles, Ill., illustrates Caterpillar's growing impact in the market for solar power solutions," said Rob Schueffner, microgrid and renewables commercial manager for Caterpillar's Electric Power Division. "By combining our technologically advanced solar solutions with the expertise and responsiveness of the Cat dealer network, we can offer a robust solar offering that delivers the same performance and reliability that customers have relied on from our traditional power generation lineup."