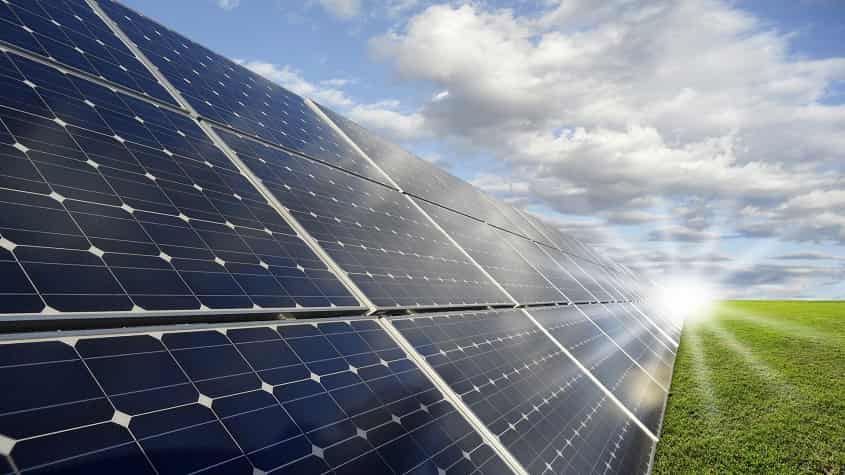 The world's first 100% solar-powered 24-hour off-grid mobile cabin has been successfully piloted for the construction workforce by global leader Consolidated Contractors Company.
Partnering with German energy storage experts Tesvolt and working in accordance with the agenda set by the UN's General Assembly, CCC developed the world-first off-grid 100% solar-powered 24-hour office and accommodation cabin – which meets day and night energy demands, maintaining a room temperature of 25[o]C, considering a peak outside ambient temperature of 50[o] C (assuming a minimum of 6 hours direct sunlight per day).
PV panels supply power during daytime and the excess generated power is fed into the battery storage to support the demand during the evening hours.
Consolidated Contractors Company Manager M.I.S. & Business Processes Re-engineering, Aref Boualwan, said the system could be constantly monitored, analysed and adjusted anytime online – from anywhere in the world.
"The majority of our personnel are positioned on sites across the MENA region, where average temperatures are always high. For this project, we wanted to focus on off-grid renewable energy systems for our workers day and night, which are the most appropriate due to geographical constraints and costs for grid extension," Mr Boualwan said.
"A group of engineers with diversified technical backgrounds and subject matter experts, based in different locations around the world, developed the off-grid mobile cabin. The energy system was designed, engineered, constructed, tested, and commissioned following the latest codes and IEC Standards.
"CCC and Tesvolt are proud of this collaboration, and believe that this success story represents a great foundation for the future strategic partnership of both companies."
About Consolidated Contractors Company:
Consolidated Contractors Company (CCC) is a global leader in the engineering and construction industry. Established in 1952 and operating worldwide, CCC has provided more than 65 years of project management, engineering, procurement and construction services to the industry and employs around 172,000 people internationally. The company's landmark construction projects include the Dubai Mall, the Abu Dhabi International Airport – Midfield Terminal Building, residential towers, hotels, power stations, water and sewage treatment plants and networks, roads and bridges, industrial and process plants and pipelines worldwide. Consolidated Contractors Company contributes to the Partnering Against Corruption Initiative of the World Economic Forum, along with the UN Global Compact, to ensure business ethics, anti-bribery policies and sustainable growth in all forms of its operations.