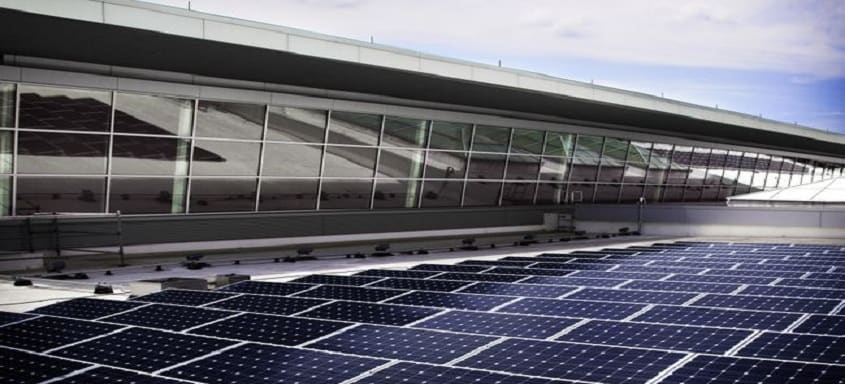 Recent work to modernize power plants and generate cleaner electricity, responsibly manage coal ash and respond to major storms is at the heart of the request by Duke Energy Progress to change customer rates.
Duke Energy Progress serves 1.3 million electric customers in central and eastern North Carolina and in the Asheville region.
Based on these investments, the filing with the N.C. Utilities Commission (NCUC) requests to increase revenues by about $477 million, for an overall average rate increase across all customer classes of 14.9 percent.
"Our customers tell us they want electricity that is more reliable and increasingly clean, and they also want more value and choice every day," said David Fountain, Duke Energy's North Carolina president. "It is critical that we, as their energy provider, balance these needs with smart investments that keep costs reasonable and keep North Carolina competitive."
The average rate increase from the proposed changes for residential customers would be 16.7 percent, while commercial and industrial customers would see an average increase of 13.5 percent. The specific increase for individual customers would vary, depending on the rate they pay.
If the proposal is approved, a residential customer who uses 1,000 kilowatt-hours (kWh) of electricity monthly would pay about $122.48 per month. Duke Energy Progress has requested options to spread recovery of certain costs over multiple years to reduce the immediate impact on customer bills.
Duke Energy Progress has maintained rates below the national average, and with the proposed change, customers would continue to pay rates lower than in 1987, when adjusted for inflation.
"We are transitioning to a cleaner generation mix, closing older, less-efficient coal-fired plants and shifting to natural gas, carbon-free nuclear and expanded solar energy," said Fountain. "Through these investments, we are providing customers cleaner, more reliable energy and have laid the foundation for a smarter energy future from which all North Carolinians can benefit."
Generating cleaner energy
Duke Energy Progress has retired more than half of its older, less-efficient coal plants that do not have state-of-the-art emission controls, and replaced them with cleaner, natural gas plants. The utility also supports the sustainable growth of solar energy, helping move North Carolina to second in the nation for overall solar power.
Investments include:
Highly efficient natural gas power plants in Wilmington and Asheville that continue to reduce carbon emissions
Four solar sites that provide emissions-free energy to Carolinas homes and businesses 

Managing coal ash responsibly and recycling byproducts
Duke Energy Progress is responsibly managing coal ash and safely closing ash basins at its eight coal sites in the Carolinas. Duke Energy recycles about 75 percent of coal combustion byproducts being produced at its plants in North Carolina, and is recycling or has plans to reuse material at all of its plant sites in the state. Customers will never be asked to pay for costs associated with the company's response to the Dan River coal ash release from a Duke Energy Carolinas ash basin in 2014, or for any fines or penalties the utility has incurred from the Dan River release.
Investments include:
Costs since 2015 for compliance with federal and state regulations and safe closure of ash basins at eight sites in the Carolinas
Recycling of nearly 2 million tons of coal ash from the Sutton Plant
Responding to major storms
In 2016, North Carolina faced significant devastation from multiple storms that required the company to completely rebuild parts of the state's energy system.
This request includes costs to repair significant damage caused by the following storms in 2016:
Hurricane Matthew (Oct. 8) and Tropical Storm Hermine (Sept. 2)
Winter storms Jonas (Jan. 21) and Petros (Feb. 24) and an unnamed February ice storm (Feb. 15)
Public process
Duke Energy Progress will demonstrate to the NCUC why the proposed increase is appropriate through a public review process that includes an opportunity for public comment. There will also be a final evidentiary hearing in Raleigh, where the commission will consider written and oral testimony. Duke Energy Progress has requested that new rates, as approved by the NCUC, go into effect Jan. 1, 2018.For additional resources, visit www.duke-energy.com/future.
About Duke Energy Progress
Duke Energy Progress owns nuclear, coal-fired, natural gas, renewables and hydroelectric generation. That diverse fuel mix provides about 12,900 megawatts of owned electric capacity to approximately 1.5 million customers in a 32,000-square-mile service area of North Carolina and South Carolina.
Headquartered in Charlotte, N.C., Duke Energy is one of the largest energy holding companies in the United States. Its Electric Utilities and Infrastructure business unit serves approximately 7.5 million customers located in six states in the Southeast and Midwest. The company's Gas Utilities and Infrastructure business unit distributes natural gas to approximately 1.6 million customers in the Carolinas, Ohio, Kentucky and Tennessee. Its Commercial Renewables business unit operates a growing renewable energy portfolio across the United States.
Duke Energy is a Fortune 125 company traded on the New York Stock Exchange under the symbol DUK. More information about the company is available at www.duke-energy.com
The Duke Energy News Center serves as a multimedia resource for journalists and features news releases, helpful links, photos and videos. Hosted by Duke Energy, illumination is an online destination for stories about people, innovations, and community and environmental topics. It also offers glimpses into the past and insights into the future of energy.