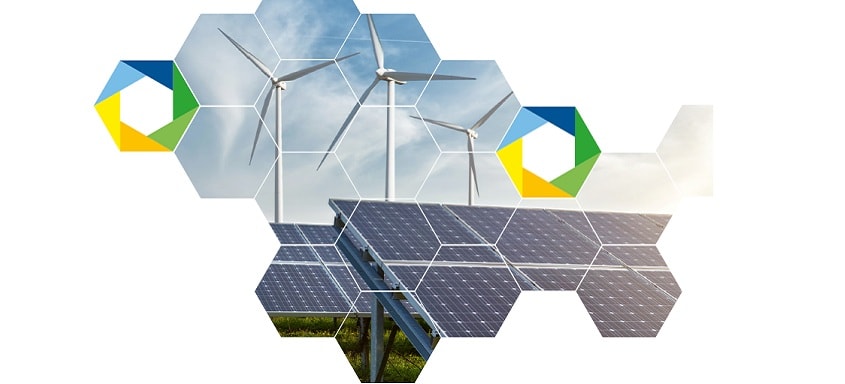 Issued in partnership with the RE-Source Platform, the BayWa r.e. Energy Report 2019, has surveyed 1,200 corporations across six key European markets.
A special preview report released today at RE-Source 2018, Amsterdam reveals that sourcing of renewables is rising but bureaucracy is holding back further investment.
Surveying decision makers in corporations in France, Germany, Italy, Poland, Spain and the UK, the preview report highlights that 89 percent of all corporations surveyed agree they have a leading role to play in driving the renewable transition. Reducing energy costs was given as the main reason by 92 percent of respondents for deciding to invest in renewables.
But significant barriers remain if corporate sourcing is to reach the next level. 75 percent of all companies, across all countries, felt bureaucracy was hindering additional investment. At 78 percent, frustration was highest for companies in Spain and the UK.
"Initial results of the BayWa r.e. Energy Report 2019 highlight that many corporations see the benefits of renewables but are being held back by bureaucracy or investment barriers. As an industry, we must ensure a range of renewable supply are available to meet the needs of corporations, and work with governments to pave the way for an improved regulatory framework." commented Matthias Taft, Member of the Board with responsibility for the energy business, BayWa AG
Respondents cited the long payback time (44 percent) and too high investment costs (38 percent) as barriers – high investment costs were seen as a barrier by 47 percent in Poland and 46 percent in the UK.
Bruce Douglas, Coordinator, RE-Source Platform / Deputy CEO, SolarPower Europe, said: "The growing momentum of corporations working to scale renewable energy is clear.
Major corporations support the RE-Source Declaration, which calls on European governments to make it easier to directly source renewable energy. This will help maximise Europe's full potential for corporate investment in new sources of renewable energy and associated environmental and economic benefits."
The report shows that the key to unlocking the next stage of the renewable transition will come from the industry, corporations and governments working together.
"Initial findings of the Energy Report 2019 show European corporate buyers are increasingly aware of the strengthening business case for renewables. By pioneering innovative approaches and helping to shape regulatory frameworks, RE100 members have been instrumental in making corporate renewable energy use more mainstream. We expect more and more companies to step up their ambition and work with policy makers, regulators and energy suppliers to drastically accelerate clean power deployment", added Sam Kimmins, Head of RE100, The Climate Group.
The full results of the Energy Report will be available in early 2019. To download a copy of the preview report and register to receive the full report, please visit: www.baywa-re.com/energy-report
About the BayWa r.e. Energy Report 2019
The Energy Report 2019 surveyed a total of 1,200 companies with more than 500 employees based in the UK, Germany, Italy, Spain, France and Poland. The study was carried out amongst corporate decision-makers operating in one of the following areas: energy providers, factory or company equipment, property and buildings, technical equipment and machinery or raw and fuel materials.
The Energy Report 2019 is the first, systematic, quantitative opinion survey providing meaningful and comparable insights into the attitudes of European medium-sized and large companies towards the energy transition, current energy policy issues, sustainability targets and plans to source renewable energy. Find out more at www.baywa-re.com/energy-report.
About the Re-Source Platform
The RE-Source Platform is a European alliance of stakeholders representing clean energy buyers and suppliers for corporate renewable energy sourcing. This platform pools resources and coordinates activities to promote a better framework for corporate renewable energy sourcing at EU and national level.
The multi-stakeholder platform brings together the interests of both buyers and sellers, to unlock the potential for a new and promising financing stream for renewable energy. Find out more at www.resource-platform.eu