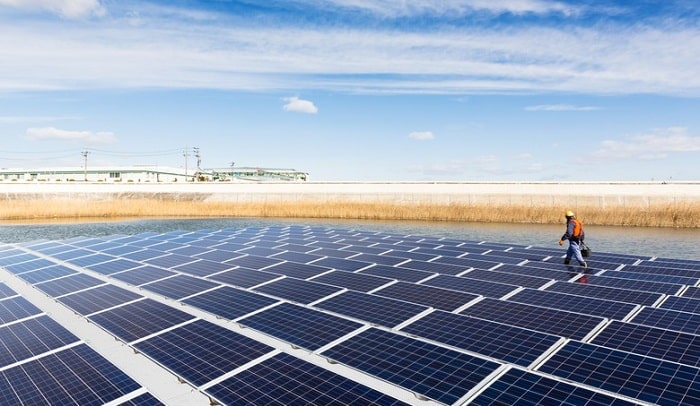 Beijing-based clean energy company Hanergy Thin Film Power Group Ltd has won an order to build 400 MW of solar photovoltaic (PV) power plants in the Democratic Republic of Congo.
Under a strategic partnership framework agreement signed on May 29, Hanergy, the Ministry of Energy and Hydraulic Resources and the National Power Company of DR Congo will commence their cooperation with a 20-MW project.
By installing solar parks, the government is looking to gradually reduce the energy scarcity faced by the mining sector in the provinces of Katanga, Lualaba, Kasai-Oriental, Kasai-Central, Kivu and Sankuru, according to the announcement.
"The present 400 MW solar power station project is primarily aimed at meeting the on-peak demand of nearby mining companies and reduce local diesel consumption, while reducing carbon emissions substantially," explained Guo Bin, CEO of Hanergy Uganda Company.
The cooperation is expected to start in December 2019.
DR Congo aims to achieve a 65% electrification by 2025, whilst the national electrification access rate was just 9% as per 2013 data. The newly announced 400-MW project is the country's first solar plant project, the statement says.