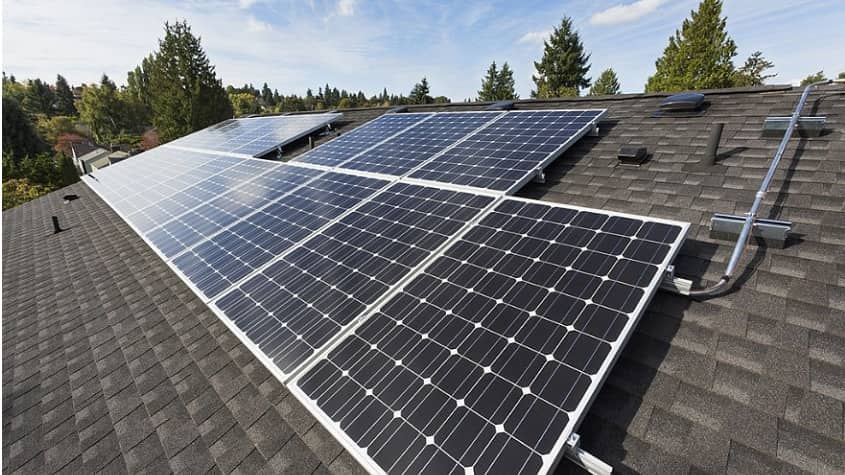 CleanMax Solar, India's most trusted sustainability partner for corporates, and largest rooftop solar developer for commercial and industrial segment, has entered into a long term partnership to supply solar power to Indian Council for Agricultural Research (ICAR) – Central Institute for Subtropical Horticulture (CISH) and Babasaheb Bhimrao Ambedkar University (BBAU), Lucknow.
The projects will have a capacity of 128 kWp and 750 kWp, respectively. ICAR CISH is estimated to save INR 8 lakh and BBAU is expected to save approximately INR 1.5 crore on electricity expenses every year because of the projects. Both these projects cumulatively will abate more than 1000 tons of CO2 per annum.
The two projects will be constructed under the Solar Energy Corporation of India (SECI) Rooftop Solar Scheme, released in 2017. This scheme promotes Rooftop Solar Projects for Government Buildings based on the RESCO or OPEX model, in which solar developers like CleanMax Solar construct, own and operate the solar plants under long-term contracts of twenty five years.
Speaking about these recently commissioned government projects, Mr. Andrew Hines, Co-founder, CleanMax Solar stated, "While the early adopters of rooftop solar plants were largely corporates, the last few years have seen a trend wherein Government and educational institutions are also taking significant steps towards becoming sustainable through rooftop solar plants. We are excited to be helping them in realizing these goals. CleanMax Solar has partnered with over 27 government organizations across Maharashtra, Delhi, Uttar Pradesh, Tamil Nadu, Karnataka Telangana and Andhra Pradesh to adopt solar energy. Today, we are honoured that ICAR and BBAU have chosen CleanMax Solar as their sustainability partner "
On this occasion, CISH Director Dr. S. Rajan mentioned that, "We strongly believe that renewable energy is the future of India and adopting rooftop solar is a hassle-free method to use an alternate form of energy. With the RESCO model, we do not have to invest in the solar plant and at the same time save on our electricity costs. This project is in line with our institute's vision to reduce dependency on conventional power and switch towards renewable energy. We are pleased to associate with CleanMax Solar for this project and hope to work in partnership to ensure a sustainable tomorrow. "
In the recent past, multiple government buildings and educational institutions like ICAR Pune, Indian Institute of Technology (BHU) Varanasi, Aligarh Muslim University (AMU), National Institute of Technology (NIT) Karnataka at Surathkal, various CPWD buildings like Aaykar Bhawan, Pratishta Bhawan and Customs and Excise building, Pune, Mumbai, and Bengaluru have adopted solar solutions with CleanMax Solar.
About CleanMax Solar:
CleanMax Solar is India's largest provider of solar power to corporates. The company was founded in 2011, and since then, CleanMax Solar has successfully installed more than 250 projects for over 70 corporates, with a combined on-site capacity of more than 100 MW. CleanMax Solar is the #1 rooftop solar developer in India for the past three years, with a market share of 24 per cent (as per the Bridge to India May 2017 report). CleanMax Solar also operates more than 300 MW of solar farms in Karnataka and Tamil Nadu, for supply to its corporate customers.
With clients spanning sectors such as Automobiles, Education, Pharmaceuticals, Food & Beverages, and Information Technology, the company develops projects on a turnkey basis, providing power on a per-kWh basis, under long-term Power Purchase Agreements, at rates cheaper than prevailing grid tariffs. CleanMax Solar has been recognized by the Ministry of New & Renewable Energy (Government of India) with National Excellence Awards for Rooftop Solar Developer and Rooftop Solar EPC Player in 2016 and has won the National Award for sustained excellence in solar energy by World CSR forum in 2017. CleanMax has also been awarded the Best Rooftop Solar Player at the Renewable Energy Exposition (REI) 2017.
For more information, log onto www.cleanmaxsolar.com
About CISH
ICAR – Central Institute for Subtropical Horticulture (CISH) was started as central Mango Research station on September 4, 1972 under the aegis of the Indian institute of Horticulture research, Bangalore. Since June 14, 1995 is serving the nation on all aspects of research on subtropical fruits.
About Babasaheb Bhimrao Ambedkar University (BBAU) :
Babasaheb Bhimrao Ambedkar University (BBAU) is a Central University in Lucknow, Uttar Pradesh. The university is named after Babasaheb Dr. B. R. Ambedkar, the architect of the Indian Constitution.