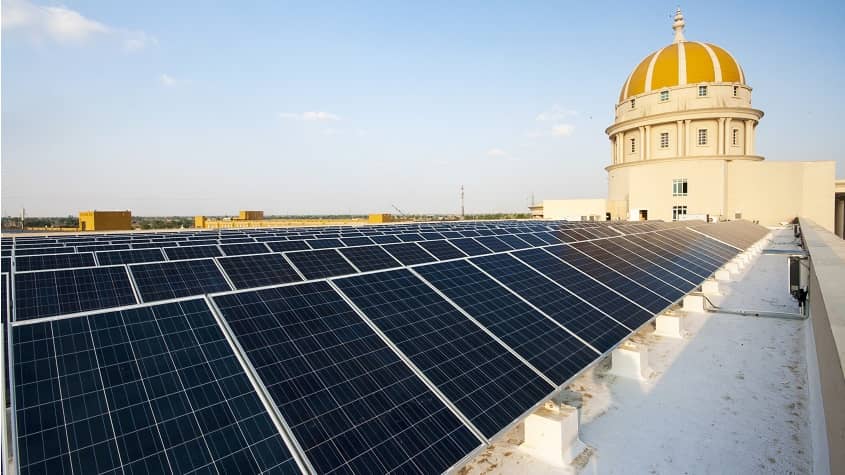 International Finance Corporation (IFC), a member of the World Bank Group focused exclusively on the private sector, has made an equity investment of USD 15 million in CleanMax Solar. This is IFC's first equity investment globally in grid-connected distributed generation.
CleanMax Solar is India's leading sustainability partner for large corporates. As part of this mission, it enjoys the No.1 position in India as a rooftop solar developer with 24% market share (Source – Bridge to India May 2017 report). It is commissioning over 250 MW of open access solar farms to provide power to corporate users. Its marquee clients include the Tata Group, The Mahindra Group, TVS Group, Mindtree Limited, Adobe India, United Breweries Limited, Manipal Education & Medical Group, and SKF India Limited.
This investment by IFC is in conjunction with the $100m investment made by Warburg Pincus, a global private equity fund, in CleanMax earlier this year. CleanMax will deploy the funds to continue its rapid growth in the corporate segment of India's solar market.
Kuldeep Jain, Founder and Managing Director of CleanMax Solar commented, "IFC is a global leader in clean energy investment, and CleanMax is honored to be their first investment globally in grid connected distributed generation. We welcome IFC's best in class environmental, health & safety, and governance guidelines".
Hyun-Chan Cho, Regional Industry Head, Infrastructure & Natural Resources, IFC, commented, "IFC sees distributed generation segment playing a very important role in India's future energy mix. The government of India has also laid strong emphasis on this segment. In a short span of time, CleanMax Solar has established itself as the market leader in corporate sustainability space, with an impressive client list and a strong management team which has contributed to our decision to invest in the company".
CleanMax Solar business has grown from 8 MW in 2014-15 to nearly 100 MW in 2016-17, and is expected to add an additional 300 MW of capacity in 2017-18. The company also recently made its first foray into international markets with projects in the Middle East.
About CleanMax Solar
CleanMax Solar is India's largest on-site solar power provider. The company was founded in 2011, and has successfully installed more than 200 projects for over 50 leading corporate clients, with a combined on-site capacity of more than 100 MW. CleanMax Solar is the #1 rooftop solar developer in India for the past three years, with a market share of 24% (as per Bridge to India 2017 report). CleanMax Solar also operates a network of open access solar farms to supply electricity to its corporate consumers through the grid. Focused on corporate and institutional clients in sectors such as Automotive, Education, Pharmaceuticals, Food & Beverages, and Information Technology, the company develops projects on a turnkey basis. It provides solar power to consumers on a per-kWh basis, under long-term Power Purchase Agreements, at rates cheaper than prevailing grid tariffs. CleanMax Solar has been recognized by the Ministry of New and Renewable Energy (Government of India) with National Excellence Awards for Rooftop Solar Developer and Rooftop Solar EPC Player in 2016.
About IFC
IFC, a member of the World Bank Group, is the largest global development institution focused on the private sector in emerging markets. Working with more than 2,000 businesses worldwide, we use our capital, expertise, and influence to create markets and opportunities in the toughest areas of the world. In FY17, IFC has delivered a record $19.3 billion in long-term financing for developing countries, leveraging the power of the private sector to help end poverty and boost shared prosperity.
Media Contacts:
Vikram Salvekar
+91 9821939355
vikram.salvekar@cleanmaxsolar.com
Reby Abraham
+91 9930390608
reby@communicateindia.com
Mayukhi Mondal
+91 9168464125
mayukhi.mondal@communicateindia.com