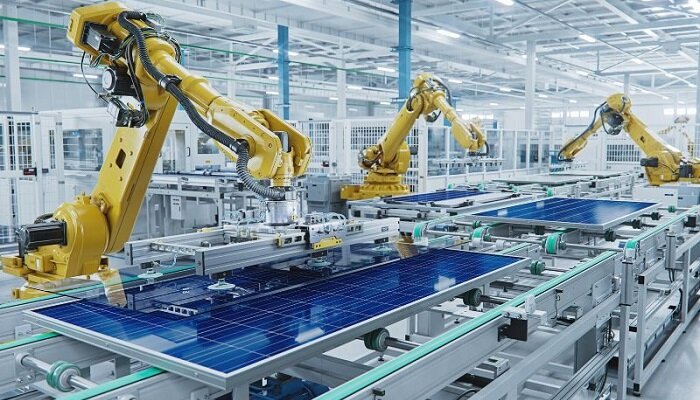 In one of the recent energy developments in Europe, the German Economy Ministry is all set to offer financial aid to companies that are planning to come up with solar manufacturing units in the endeavour to build an overall production capacity of almost 10 GW in a year along the value chain.
The ministry invited companies that happen to be in the German solar manufacturing domain to show their interest in an investment cost subsidy when it comes to their projects.
The businesses that are within the scope of the planned funding programme include solar module and key component manufacturers in Germany or even companies that can go on to extract, process, and recycle the raw materials that happen to be used in the production of solar modules.
The projects that can be entitled to a subsidy must target a yearly production capacity that corresponds to a minimum of 2 GW of solar modules and also make use of the latest when it comes to the developments in technology.
The projects that could be entitled to the subsidy should target an annual production capacity corresponding to at least 2 GW of solar modules and utilise the latest technological developments.
With the said program, the government in Germany looks to offer grants, specifically in regions that happen to be structurally weak, for flagship projects under the matching clause. This goes on to mean that the amount of financial aid will be equivalent to the funding given by the state, which an equal investment project within a third country will receive.
The objective is to prevent distortion when it comes to competition to the detriment of the country as a location to do business and also maintain its attractiveness as a centre for solar producers.
The economy minister of Germany, Robert Habeck, remarked that for transformation technologies that are crucial, they require their own manufacturing capabilities across Germany as well as Europe. He added that this is not just a matter of economic rationality but also involves economic security.
The novel EU state aid framework offers opportunities for this, and they intend to make appropriate use of it. The investment is going to be granted in sync with the temporary crisis and transition framework embraced by the EC in March this year to bring out support measures in sectors that happen to be critical for the shift to a net-zero economy.