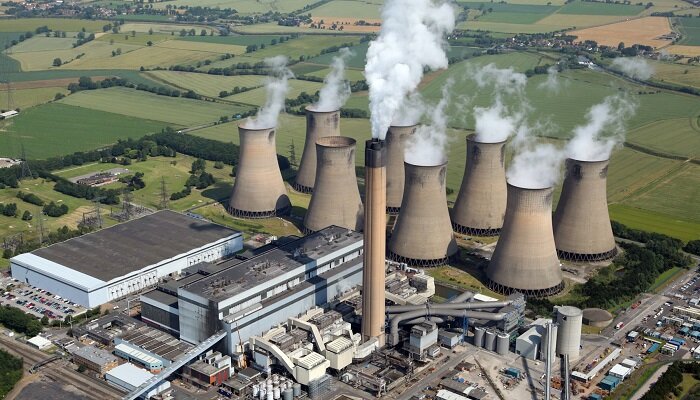 The UK's national grid operator has made it clear that the country will not rely on coal-fired power generation, even if it becomes necessary during the upcoming winter. On June 28, the National Grid Electricity Systems Operator (ESO) issued a statement stating that operators of potential contingency plants will not have them prepared for service. Earlier this month, the ESO had discussions with power generators EDF and Drax about keeping coal-fired units on standby for the winter. However, the ESO announced that these discussions have concluded, and both operators have confirmed that they will not be able to make their coal units available and have begun the decommissioning process.
During the past winter, the UK kept five coal-fired contingency units on standby due to energy impacts caused by Russia's invasion of Ukraine. These units were utilized in March of this year when cold temperatures persisted. According to the ESO, it cost approximately £400 million ($500 million) to maintain the power plants on standby during the previous winter.
In line with its strategy to address climate change by reducing emissions from the power sector, the UK government aims to shut down all coal-fired generation units by October 2024. Currently, only one coal-fired power plant, Uniper's Ratcliffe-on-Soar station, remains operational. This 2-GW station has a capacity market contract and will continue supplying electricity to the grid until its planned retirement in September 2024. Two units at EDF's West Burton A power plant, which were available last winter, have already been closed, and two units at the Drax facility are preparing for decommissioning due to technical, maintenance, and staffing reasons.
As per insights, sufficient electricity will be there to meet demand as there will be an operational surplus throughout winter in the base case scenario. The ESO considers it prudent to maintain the Demand Flexibility Service (DFS), introduced last year. The DFS involves volunteer households being compensated for reducing their electricity usage during peak demand periods.
To ensure adequate power supply, UK officials have stated their intention to continue importing electricity from other countries in the North Sea region during winter. Concerns arose among European officials regarding the availability of natural gas supplies from Russia because of the conflict with Ukraine. However, the winter of 2022/23 was relatively mild, and European countries ended the season with a record amount of in-storage natural gas.
It is predicted that electricity costs for UK consumers will likely increase this winter as power demand rises, despite sufficient electricity and natural gas supplies. To mitigate the impact on consumers, the UK government has implemented an energy price cap, which will take effect again in July.