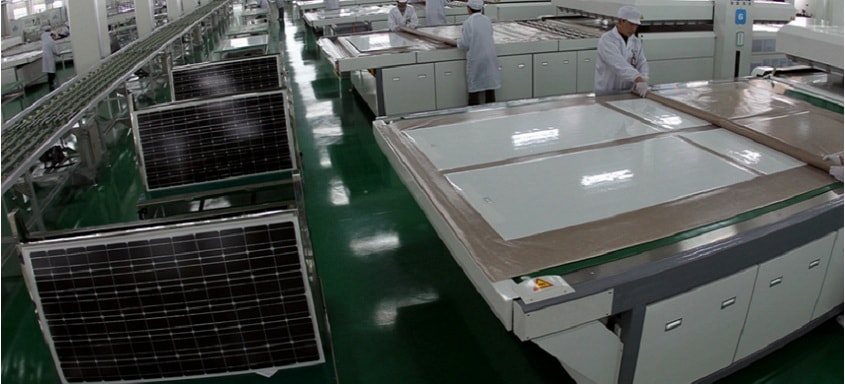 Solar Technology Co., Ltd , a leader in research, development and mass production of bilateral solar elements of type N, recently concluded a partnership agreement with the Ukrainian LLC "Solar Systems".
Under the terms of the agreement, the parties will jointly promote the market promotion of high-efficiency bilateral solar products of the type N produced by Jolywood for the countries of Eastern Europe and Western Asia, in an effort to provide residents of these regions with a more environment-friendly future.
The document provides,LLC "Solar Systems" provides design, logistics and construction of solar power plants (SES). Prior to the conclusion of the agreement, the company was looking for modern and highly efficient world-class modular technologies for implementing SES projects in such countries as Belarus, Kazakhstan, Ukraine, Uzbekistan, etc.
N-type double-sided solar cells manufactured and supplied by Jolywood meet all the requirements of the contractor because they have increased resistance to light degradation, the ability to demonstrate increased performance in conditions of low solar radiation and have a lower price than other options available on the market, including modules of the type R.
Вице-президент Jolywood г-н Лью Юн (Liu Yong) отметил: «Двусторонние солнечные элементы типа N по многим характеристикам превосходят модули других типов. Мы очень рады предложить компании «Солнечные системы» лучшие продукты и сотрудничать с этой компанией, помогая жителям региона вести более экологичный образ жизни».
The general director of LLC "Solar Systems", in turn, commented: "We are pleased to start a partnership with Jolywood. This company is the industry leader, and their bilateral type N systems are very attractive for our market. Products of this type provide customers with generating an additional 10-30% of electricity from the back of the panels. which leads to a decrease in the total reduced cost of electricity throughout the life of the module. Both we and our partners are confident of the success of our joint activities in this region over the next five years. "
Jolywood is a world leader in the development, production and marketing of high-performance, single-crystal, two-way solar cells of type N. The company ranks first among all world manufacturers of products of this type.
Two-sided solar panels of type N will also be used in the projects of creating SES implemented by Solar Systems. The enterprise has already supplied Ukrainian solar farms with generating equipment with a total capacity of 13 MW. As of 2018, the company entered into agreements for the supply of ground modules with a total capacity of 26 MW, and also provided the project for installing systems with a total capacity of 6 MW on the roofs of buildings. The implementation of these projects is planned for the current year.
In recent years, Jolywood has been actively expanding its global presence. Last year, the company entered into an agreement with the Thai IMI Industry. The partnership with LLC "Solar Systems" marks another important stage in the development of Jolywood by the markets of Eastern Europe and Western Asia.