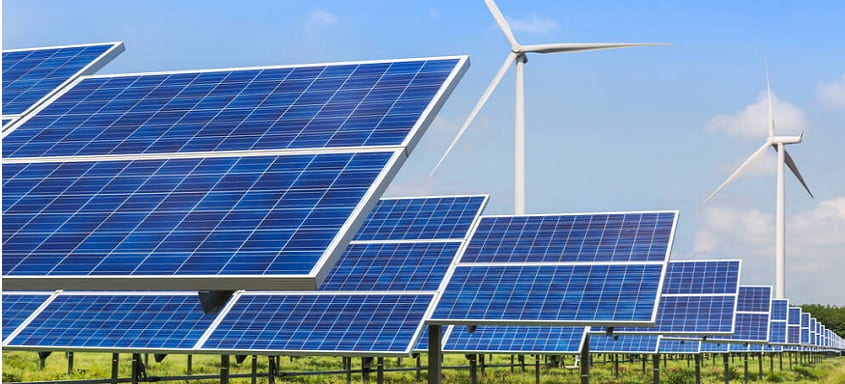 Oceantera Energy Corporation first Ocean Energy Service Contract has been approved by the Philippine Department of Energy (DOE). 
The Northwest Capul Energy Project Service Contract was approved by the DOE Secretary on 15 October 2018, permitting Oceantera to commence activities associated with the pre-development of a utility scale tidal energy development within a 2,600 hectare site in the San Bernardino region of the Philippines.  
 Oceantera, a renewable energy project development company, was established in the Philippines in 2016 with a Singapore office (Oceantera Pte Ltd) following in 2017.  Oceantera is a joint venture between Singapore-based marine data and intelligence company OceanPixel and the UK's Aquatera Ltd, a leading member of the international ocean energy sector.  The Companies have been collaborating on a broad range of activities over the last five years in the region, including the successful deployments of two tidal demonstration units in Singapore and Indonesia.
 Oceantera's mission is to "be a leading provider of clean, affordable and reliable energy to remote and island communities in South East Asia through responsible and sustainable development in collaboration with its partners and empowered local communities" ( www.oceanteraenergy.com).
Oceantera's Northwest Capul Energy Project is one of the first utility scale tidal energy prospects currently under development in South East Asia.  The Project is part of a diverse portfolio of renewable energy prospects currently being developed by Oceantera across the region which includes a number of community-scale off-grid developments using a range of offshore renewable energy solutions including, wave and tidal energy, floating wind and floating solar systems.  Oceantera is also exploring a number of other large utility scale renewable energy developments aimed at supplying electricity to main electricity grids.
 Oceantera has established a number of strategic partnerships in the region; most notably with Philippines-based Poseidon Energy Corporation, a fellow ocean energy project developer.  The Companies signed a Memorandum of Understanding in 2018 which will see them co-develop a number of projects going forward, including an integrated hybrid energy project which will provide reliable and affordable electricity to an island community in the Visayas Region.
"It is hoped that the first hybrid renewable energy project in Visayas will provide a model for sustainable island electrification that can be replicated across the Philippines and wider South East Asia, whereby hybrid renewable energy-based generation systems can be used to displace existing diesel-based generation at a local and island scale." Mr Salvador C Tan II, CEO of Poseidon, explained.
According to Ian Hutchison, Oceantera's Managing Director, "the approval of the Northwest Capul Energy Project Service Contract and Oceantera's partnership with Poseidon, are key milestones in the development of a long-term, sustainable ocean energy sector in South East Asia.  By working with key stakeholders, the regional and international supply chain and local communities, we hope that we can contribute to the global effort in combating the effects of climate change and to provide remote and island communities in South East Asia with clean, affordable and reliable power and other essential services.  Through responsible, sustainable development, Oceantera aims to stimulate economic growth, increase energy security, international collaboration, local capacity building and employment opportunities in South East Asia."
 Oceantera will be participating in conference and exhibition events starting this October.  They will be in Cebu for the 1st Philippine International Microgrid Exhibition and Conference (PIMEC 2018) collocated with the Sustainable Energy Ecosystems International Conference (SEECON 2018) on 24-26 October 2018 at the Waterfront Cebu City Hotel.  Oceantera will also be in Singapore for the Asia Clean Energy Summit 2018 Conference and Exhibition to be held from 31 October to 2 November 2018 at Sands Expo and Convention Centre, Marina Bay Sands.
About Oceantera
Oceantera (www.oceanteraenergy.com) is a joint venture of South East Asian-based (Singapore and Philippine) OceanPixel and UK-based Aquatera Ltd.
 Aquatera (www.aquatera.co.uk) is one of the most experienced marine energy environmental and technical contractors in the world; having worked on over 250 marine energy studies and a number of landmark marine energy planning projects.  Aquatera's head office is in Orkney, Scotland with staff also based in Anglesey, Wales; Tenerife; London and Singapore.
 OceanPixel (www.oceanpixel.org) is a South East Asian-based innovation-enabled expert group who specialise in providing intelligence through data catalogues, report products, technical services, and GIS multi-criteria decision support, focusing on sustainability and marine renewables. OceanPixel is headquartered in Singapore with active presence and involvements in the Philippines, Indonesia, and various parts of Asia.
 An Ocean Energy Service Contract is a type of Renewable Energy Service Contract (RESC) which is a service agreement between the Government, through the President or the DOE, and a RE Developer over an appropriate period as determined by the DOE in which the RE Developer shall have the exclusive right to explore, develop or utilise renewable energy resources at a particular area ( http://www.evoss.ph/Home/Download/2121).
 A RE Developer is an individual or juridical entity created, registered and/or authorised to operate in the Philippines in accordance with existing Philippine laws and engaged in the exploration, development or utilisation of renewable energy resources and actual operation of RE systems/facilities converting RE resources into useful energy forms like, for example, electricity.