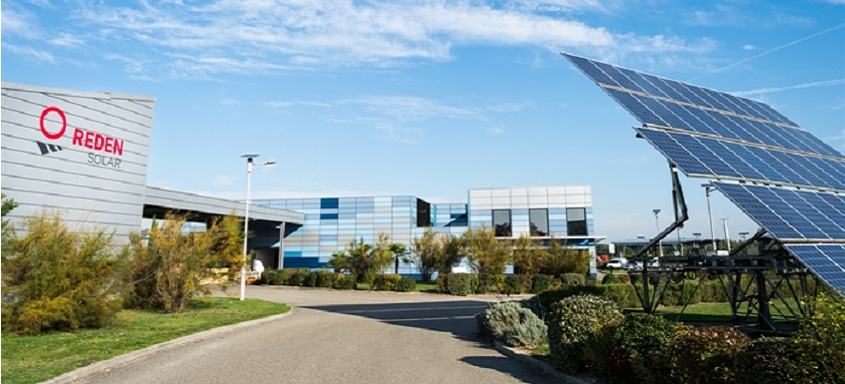 REDEN Solar, a leading solar IPP from France, announced that it completed a refinancing operation for the majority of its French assets, successfully raising a total of €270 million.
This operation, co-managed by Vanessa Bodson, Head of Financing at REDEN Solar, is structured as a 17-year non-recourse financing arranged by Société Générale and Crédit Agricole Group with the contribution of Bpifrance. With this operation, REDEN Solar restructures 92 historic loans contracted from 17 banks for 150 operating solar photovoltaic power plants.
Vincent Wattignier, CFO of REDEN Solar, said: "The quality of our historical assets and the confidence of our banking partners have enabled us to complete this transaction which not only greatly simplifies the debt structure and improves financial conditions, but also allows us to generate significant additional cash flow. This cash surplus will be almost entirely dedicated to financing the acceleration of the Group's growth, in particular through the purchase of plants and projects in France, Portugal and Chile ".
"We are very satisfied because this successful operation underpins the market recognition of the strength and positive prospects of the REDEN Solar Group", added Gabriel Gauthier and Renaud Haberkorn, respectively Investment Director at INFRAVIA CAPITAL PARTNERS and Managing Partner of EURAZEO PATRIMOINE.
REDEN Solar has been advised in this operation by ASTRIS FINANCE and LINKLATERS
About REDEN Solar
A family group created in 2008 in the heart of the Lot-et-Garonne region (47), strengthened by Eurazeo's 39% stake in the company between 2010 and 2012, REDEN SOLAR has experienced strong growth in France and abroad. International, thanks to the professionalism of its teams and the perfect mastery of each stage of project development. In February 2017, Infravia (53%) and Eurazeo Patrimoine (47%) took over all the solar activities of Fonroche after the division of the group. This partnership of professional investors has reaffirmed the group's ambition to develop in the high-potential solar photovoltaic market both in France and internationally. http://reden.solar