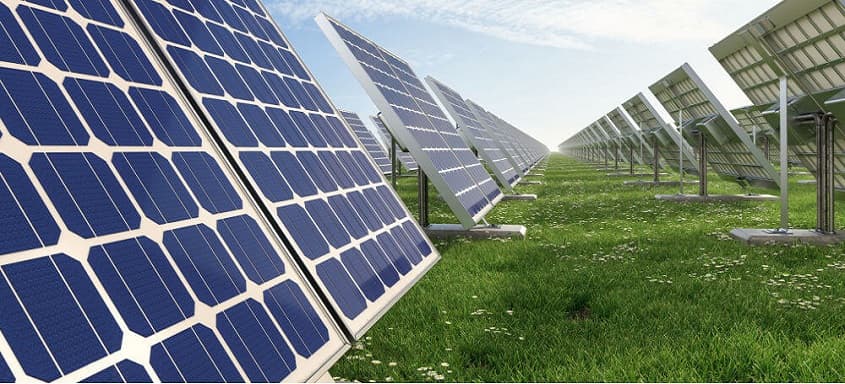 Chinese solar manufacturer Seraphim Solar System is planning to open a new 500MW South African solar cell plant, located in the Coega industrial development zone of Port Elizabeth.
The new South African solar cell plant will be the first in the African continent and will begin commercial operation in Q3-2019. Additionally, the Chinese firm also announced the expansion of its existing half-cell module assembly located in Eastern Cape by 200MW.
Seraphim president Polaris Li said: "We have continuously received purchase orders for modules from our 300MW factory in South Africa since it reached full production in September; building our own cell plant in South Africa is the ideal way to support our customer base by optimising our production and reducing lead times.
"We are glad to cooperate again with the Industrial Development Corporation of South Africa (IDC), a professional and reliable local partner. This new factory will strengthen mutual interests and optimise prosperity for our stakeholders."
In August, it opened a 300MW module plant in Eastern Cape. The new expansion will improve Seraphim's manufacturing supply chain in the country. Development of the new facility and expansion works are being carried out by both Seraphim and IDC.
Seraphim Southern Africa co-founder David Nunez Blundell said: "We are very excited about the opportunities that this new cell factory opens up for our operations in South Africa.
"This plant will be the first of its kind in Africa and shall be a stepping stone towards the consolidation of a strong vertically-integrated operation that will see additional investments materialising in the near future.
"Together with the module assembly expansion, it will launch Seraphim into a new stage of evolution, strengthening our value proposition to clients in the South African and exports markets."
Last month, Seraphim announced the signing of a supply agreements for two separate PV projects totaling 80MW in Vietnam. These two solar farms – 30MW BMT Solar Farm Project and 50MW KH Solar Farm Project – are a joint ventures between Vietnam's AMI Renewables and the Philippines-based AC Energy.
Seraphim will deliver the PV modules for a targeted commission date of April next year. These projects will be constructed by ERS Energy.
BMT Solar Farm Project will be constructed at the Ea Phe and Krong Puk commune of Krong Pac district in Dak Lak province, while the KH Solar Farm Project will be built at Cam An Nam commune in Cam Lam district of Khanh Hoa province. By the end of 2018, more than 6GW of Seraphim products were installed across more than 40 countries.