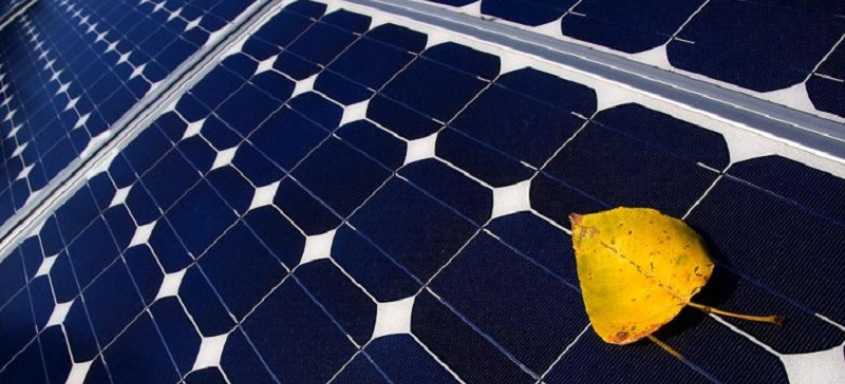 Stem, Inc. has announced new collaborations with Urban Energy Solutions, LLC and SunGreen Systems to use Stem's artificial intelligence (AI), Athena, in intelligent solar + storage solutions in Arizona and California.
These projects represent Stem's entry into a sixth U.S. state and the continued high growth of solar + storage momentum across the country.
AI-powered energy storage is enabling the rise of "intelligent" solar. Stem's Athena AI increases the economic value of a solar generation system by using stored solar power during the customer's peak, and enabling the customer to navigate changing electricity rates long into the future.
In 2017, Stem began working with Urban Energy Solutions, a national renewable energy developer and Engineering Procurement and Construction provider with one of the largest renewable portfolios in Arizona, on a first collaborative solar + storage installation in Tucson, Arizona for Amphitheater School District. The AI-powered storage system anticipates the site's energy needs, helping to avoid a "demand charge" that can comprise nearly fifty percent of a site's monthly bill. The Stem system also responds to fluctuations in solar generation, lowering the demand peaks that can occur when solar production suddenly drops due to cloud cover.
"We appreciate Stem's focus, like ours, on enhancing customer control. With tools like intelligent storage and solar, every commercial and industrial facility manager can maximize their reliance on renewable energy while reducing their energy costs," stated John Mitman, Director of Engineering and Development at Urban Energy Solutions. "Stem's artificial intelligence helps our customers 'future-proof' their solar investments and energy management decisions with automated savings."
In California, Stem is also partnering with SunGreen Systems, a Pasadena, California-based provider of customized commercial solar, LED lighting, and energy storage. Stem and SunGreen are focused on solar + storage solutions for commercial and industrial customers in the highly-congested West Los Angeles basin, where transmission constraints hinder capacity for Southern California Edison.
"Intelligent energy storage is necessary for California to reach its 100% renewable energy goal, and combining AI-driven storage and solar just makes sense. It allows business owners to cut their high demand charges while giving them energy independence at reasonable rates," said John Hoffman, CEO of SunGreen Systems.
"The energy markets are changing; customers want more control over their energy sources and energy spend as electric rates change," said John Carrington, CEO of Stem, Inc. "Stem is committed to our growing partner network, and we are excited to work with Urban Energy Solutions and SunGreen Systems on intelligent solar + storage solutions that maximize economic opportunities for their customers."
Stem is expanding its Stem Partner Network to top-tier solar developers looking to Stem's artificial intelligence leadership and energy storage deployment experience, and Stem's solar + storage business comprises a growing percentage of its 900+ energy storage systems under management across six states and three countries (U.S., Japan, and Canada). Stem's $650 million in project financing is the largest among its peers, an additional advantage to solar providers.
About Stem, Inc.
Stem creates innovative technology services that transform the way energy is distributed and consumed. Athena™ by Stem is the first AI for energy storage and virtual power plants. It optimizes the timing of energy use and facilitates consumers' participation in energy markets, yielding economic and societal benefits while decarbonizing the grid. The company's mission is to build and operate the smartest and largest digitally-connected energy storage network for our customers. Headquartered in Millbrae, California, Stem is directly funded by a consortium of leading investors including Activate Capital, Angeleno Group, BNP Paribas, Constellation Technology Ventures, Iberdrola (Inversiones Financieras Perseo), GE Ventures, Magnesium Capital, Mithril Capital Management, Mitsui & Co. LTD., Ontario Teachers' Pension Plan, RWE Supply & Trading, Temasek, and Total Energy Ventures. Visit www.stem.com for more information.
About Urban Energy Solutions ("UES")
Urban Energy Solutions brings its K-12 and public sector partners into the modern age by offering state of the art energy solutions while supporting new-build opportunities with electrical construction services. UES and its trade name affiliate and solar-provider, Natural Power and Energy, lead the Arizona market in enabling clients to reduce their dependence on utility-provided energy and power. In March of 2018, UES merged with regional performance contracting leader Midstate Energy, LLC, and when combined with their expanded services including mechanical and water efficiency, form a leading partnership capable of servicing and improving facility equipment of all varieties.
About SunGreen Systems
SunGreen Systems offers sustainable energy solutions including commercial solar energy, LED lighting, energy storage, and battery backup power systems. SunGreen Systems serves its customers as solar and energy consultants with a team of renewable energy consultants, designers, engineers, architects, general contractors, and customer service specialists. For more information about SunGreen Systems and its comprehensive smart energy services, visit www.sungreensystems.com