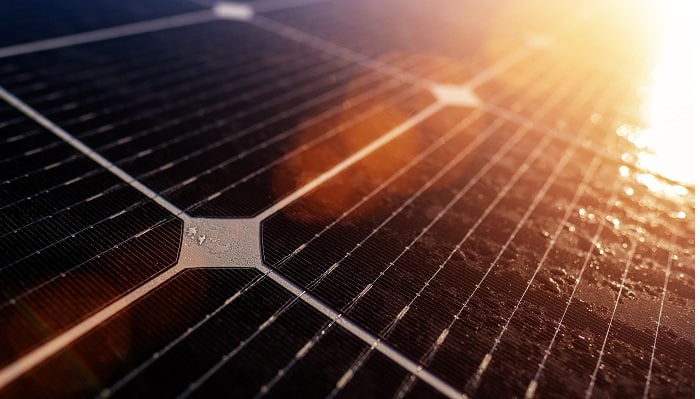 Korean solar power company Hanwha Q Cells will spend more than $2.5 billion to expand its Dalton, Ga., facility, the largest one-time investment in solar manufacturing in U.S. history, Biden administration officials announced.
White House officials projected the expansion, as well as a separate facility to be built northwest of Atlanta, will create about 2,500 jobs in the state.
"Tomorrow's announcement will have a tangible impact for Georgia workers and Georgia's growing green economy," Sen. Raphael Warnock (D-Ga.) told reporters on a call Tuesday.
The Biden administration has frequently emphasized the role of private-sector investment in achieving its renewable energy goals, which include a target of reducing greenhouse gas emissions by half by 2030.
The White House touted what it says are more than $25 billion in investments in Georgia alone for renewable energy and electric vehicle manufacturing, including a $5.5 billion Hyundai plant near Savannah, a joint venture between Hyundai and SK On for a $5 billion EV battery plant and a $178 million Energy Department grant to Solvay to manufacture battery components in Augusta.
"Hanwha's Q CELLS investment will create thousands of good-paying jobs in Georgia, many of which won't require a four-year degree," President Biden said in a statement. "It will bring back our supply chains so we aren't reliant on other countries, lower the cost of clean energy, and help us combat the climate crisis. And, it will ensure that we manufacture cutting-edge, solar technology here at home. It's a win for workers, consumers, and our climate."
The announcement comes as the solar panel industry have been at odds with the Biden administration over a Commerce Department investigation of panel component manufacturers in Southeast Asia for potential evasion of tariffs against Chinese manufacturers.
In December, a preliminary finding from the investigation found four companies — BYD Hong Kong, Canadian Solar, Vina Solar and Trina — engaged in tariff circumvention. The solar industry has argued penalizing the companies would severely hinder its capacity to meet solar demand.