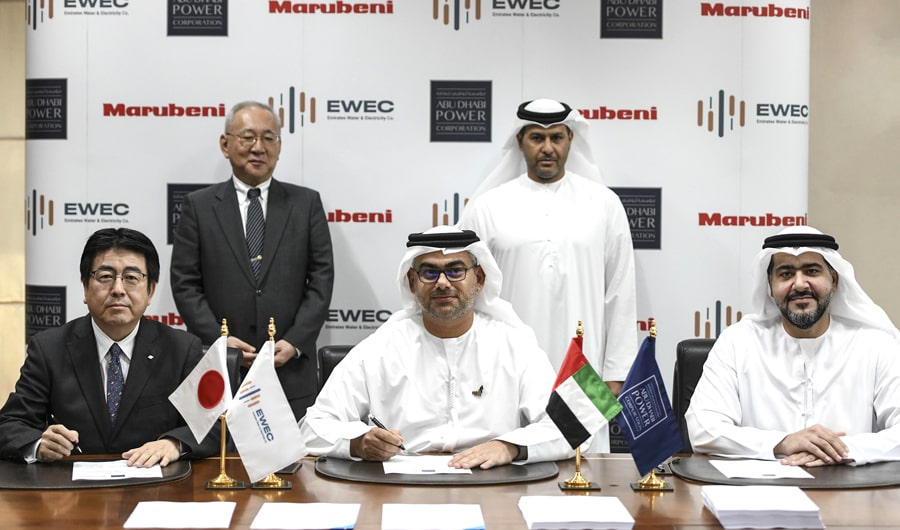 Abu Dhabi Power Corporation (ADPower), which is owned by Abu Dhabi Development Holding Company and Japan-based Marubeni Corporation have formed a consortium to begin construction works on Fujairah F3 independent power producer (IPP) project in the UAE.
The Emirati-Japanese consortium signed a power purchase agreement and shareholder's agreement at the headquarters of Emirates Water and Electricity Company (EWEC).
The Fujairah F3 IPP project includes the development, financing, construction, operation and maintenance (O&M), and ownership of a combined cycle gas turbine (CCGT) power plant, and the development of associated infrastructure facilities.
According to the UAE's state-held news agency, Wam, the Fujairah F3 project will have a contracted power capacity of 2.4GW, which will bring ADPower's current power generation capacity to 20.4GW.
Upon being operational the plant will help fulfil power needs of 380,000 homes, with the plant being located at the Fujairah water and electricity complex, between the existing Fujairah F1 and Fujairah F2 water and electricity plants.
Speaking about the project, chief executive officer and managing director of ADPower, Jasim Husain Thabet, said that the Fujairah F3 IPP project will deploy "world-class technology and efficiency standards to meet the UAE's evolving power needs".
The government of Abu Dhabi will indirectly own a 60% stake in the project, while the remaining 40% will be owned by Marubeni Corporation.
Construction work on the project is imminent. Following the commencement of operations, EWEC will be able to deliver initial power by the summer months of 2022, and full generation by summer 2023.