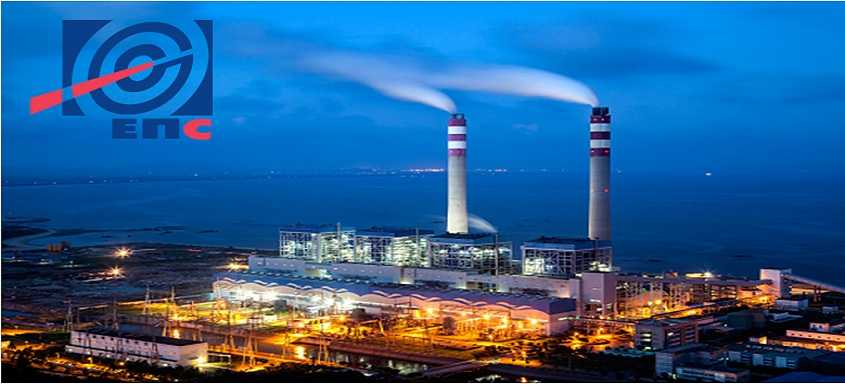 GE's Power Services announced that this year it will complete the modernization of Elektro Privreda Srbije's (EPS) TPP Nikola Tesla, the largest coal-fired power plant in Serbia.
GE's steam turbine retrofit will help increase power output, reduce operational and maintenance costs and lower plant carbon footprint through less coal consumption.
"EPS's TPP Nikola Tesla power plant provides a large portion of the power supply for the Serbian electricity system," said Savo Bezmarevic, EPS production executive, Elektroprivreda Srbije JP. "We need our assets to operate at the highest availability, efficiency and reliability levels as possible, as it is crucial for Serbia to have a secure energy supply."
The power plant features two, 210-megawatt (MW) LMZ steam turbines and four (A3-A6), 308-MW GE units. GE will provide a steam turbine full shaft line retrofit solution for high-pressure, intermediate-pressure and low-pressure turbine modules as well as a new turbine governing controller system. In addition to the controller, the project includes GE's advanced 3-D blades, new rotors, rotary blades, stationary blades, inner and outer casings and other associated parts.
As part of the agreement, GE will commission a WT23S-106 generator unit—the largest ever installed in Serbia at the TPP Nikola Tesla B2 site to help improve availability and reliability of the plant.
"EPS will continue with modernizations and revitalizations to secure a stable power supply, which is in line with the government's strategy to bring a more modern and efficient electric power system to Serbia," said Mr. Milorad Grcic, general manager, Elektroprivreda Srbije JP. "The steam turbine retrofit will give a new lifetime cycle after 250,000 operating hours and increase power output by 24 MW."
The operating life of the steam turbine unit—an estimated 250,000 working hours—will be extended for an additional 100,000 operating hours, and the maintenance intervals between major overhauls will be extended to nearly 10 years.
The steam turbine retrofit is expected to start in May 2017, and the commissioning of the upgraded equipment is scheduled for October 2017.
"A recent GE analysis found that carbon dioxide emissions from the world's fleet of coal and gas plants can be reduced by 10 percent when existing hardware and software solutions are fully applied," said Pascal Schweitzer, general manager, GE's Power Services in Europe. "We are proud to build on our long relationship with Elektroprivreda Srbije JP to provide them with new technology solutions to help them generate more efficient and cleaner power aligned with Serbian environmental targets."
Coal-fired power generation provides electricity for about 40 percent of the world. It also accounts for nearly 75 percent of the electricity sector's carbon emissions because many of the plants are older and inefficient including in Central and Eastern Europe. Electricity production in Serbia relies on coal by more than 70 percent, while the remaining approximately 30 percent is produced in large hydropower plants. Serbia has a large amount of coal reserves with 4 billion tonnes of proven lignite deposits. The coal mines in Serbia are owned and managed by subsidiaries of EPS.
Serbia has a significant potential for energy efficiency. Inefficient use of energy represents a major concern in the country. Consumption of primary energy per every unit of gross domestic product is significantly higher than that in the European Union (13 times higher than in Germany, 10 times higher than in France, five times than in Slovenia and almost twice that of Romania).
About GE
GE is the world's Digital Industrial Company, transforming industry with software-defined machines and solutions that are connected, responsive and predictive. GE is organized around a global exchange of knowledge, the "GE Store," through which each business shares and accesses the same technology, markets, structure and intellect. Each invention further fuels innovation and application across our industrial sectors. With people, services, technology and scale, GE delivers better outcomes for customers by speaking the language of industry. www.ge.com
About GE Power
GE Power is a world leader in power generation with deep domain expertise to help customers deliver electricity from a wide spectrum of fuel sources. We are transforming the electricity industry with the digital power plant, the world's largest and most efficient gas turbine, full balance of plant, upgrade and service solutions as well as our data-leveraging software. Our innovative technologies and digital offerings help make power more affordable, reliable, accessible and sustainable.
For more information, visit the company's website at www.gepower.com.
About GE's Power Services
GE's Power Services, headquartered in Baden, Switzerland, delivers world-class solutions for our customers across total plant assets and their operational lifetimes. This organization supports 2,800+ customers worldwide with an installed base of 28,000+ power generation assets, which includes other OEMs, and taps into the Industrial Internet to improve the performance of our solutions over the entire life cycle through the power of software and big data analytics.