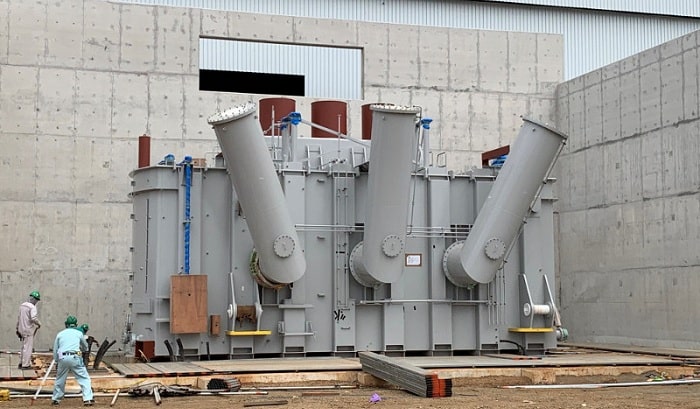 The $4.4bn re-expansion project is being executed by Bhumi Jati Power Company, an independent power producer (IPP), on a build-own-operate-transfer (BOOT) basis.
Stakeholders of the IPP include Sumitomo Corporation, Kansai Electric Power, and United Tractors, which is a subsidiary of PT Astra International.
The Tanjung Jati B power plant was originally developed with two 660MW coal-fired units commissioned in September 2006. It was later expanded by two more 660MW units commissioned in November 2011 and January 2012.
Construction on the 2GW re-expansion project was started in March 2017, with commissioning expected in 2021.
Upon completion, Tanjung Jati B will be one of the biggest thermal power stations in Indonesia with a total installed capacity of 4,640MW.
Location and site details
The Tanjung Jati B units five and six are being constructed on a site adjacent to the existing power station in Tubanan village, Central Java.
Convenient coal supply and easy access to intake seawater for the power plant operations were the factors that made the site favourable for the expansion.
Tanjung Jati B power plant re-expansion details
The Tanjung Jati B units five and six will utilise two ultra-supercritical (USC) pressure boilers, and four electrostatic precipitators from Mitsubishi Hitachi Power Systems (MHPS), in addition to two 1,000MW ultra-supercritical steam turbines and generators from Toshiba Corporation.
The incorporation of USC coal-combustion technology is expected to improve efficiency by yielding more energy from lesser coal consumption while significantly lowering the carbon dioxide emissions, compared to the existing subcritical units at the site.
The new plant will have its own transformer station equipped with a 500kV gas-insulated switchgear (GIS) and will use continuous pumping and circulation of seawater for cooling.
Coal supply for Tanjung Jati B units five and six
The units five and six of the Tanjung Jati B power plant will be supplied with Indonesian sub-bituminous coal from the Kalimantam coal mine.
A new coal jetty with a 1.8km-long access trestle and a 330m×27m wharf for offloading coal from 80,000t coal vessels is being built as part of the expansion. Coal from the wharf will be transported by a conveyor belt to the plant.
Power transmission and off-take
Electricity generated by the Tanjung Jati B units five and six will be evacuated to the Java-Bali electricity grid.
Indonesia's state-owned electricity distribution company Perusahaan Listrik Negara (PLN) will off-take the entire output of the new units, under a long-term power purchase agreement (PPA) signed in December 2015.
Financing for Tanjung Jati B re-expansion
The Tanjung Jati B re-expansion project is being financed through a $3.35bn debt facility secured from a group of banks led by the Japan Bank for International Cooperation (JBIC) in February 2017.
The JBIC agreed to provide $1.68bn while the other financiers for the project include the Mizuho Bank, Sumitomo Mitsui Banking Corporation, The Bank of Tokyo-Mitsubishi UFJ (MUFG Bank), Sumitomo Mitsui Trust Bank, Mitsubishi UFJ Trust and Banking Corporation, The Norinchukin Bank, and Singapore's Oversea-Chinese Banking (OCBC).
Contractors involved
A joint operation of Sumitomo Corporation and Wasa Mitra Engineering (JOSW) is engaged as the engineering, procurement, and construction (EPC) contractor for the Tanjung Jati B re-expansion.
Mitsubishi Hitachi Power Systems (MHPS) was contracted to provide boilers and electrostatic precipitators for the new plant in March 2017 while Toshiba was contracted to provide the steam turbines and generators, as well as the main transformers and a 500kV GIS for the project in April 2017.
BAM International was contracted for the design and construction of the coal import jetty for the Tanjung Jati B re-expansion in August 2017.
Its subsidiary Delta Marine Consultants (DMC) provided the design for the trestle, wharf, and a transfer tower platform of the coal import jetty.