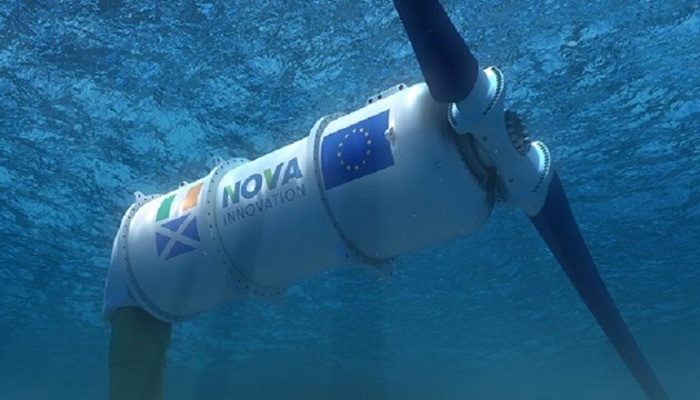 Tidal energy developer Nova Innovation has won the right to develop a 15-MW tidal array project in a seabed lease area in Shetland, Scotland.
The company said on Wednesday it has been awarded the opportunity to sign an option agreement with Crown Estate Scotland for an area at Yell Sound, between the islands of Yell and Bigga. It estimates that with the project, it will be able to meet over a third of Shetland's household power demand.
If implemented, the scheme is set to create Nova's largest tidal energy facility. Its partner in the project will be French peer Sabella. Turbines for the system will be made at Nova's production site in Edinburgh.
Back in 2016, Nova installed the world's first offshore tidal energy array in Bluemull Sound, in the Shetland Islands. The facility is being expanded with more turbines to reach 600 kW of capacity.
Apart from the Scottish project, Nova and Brittany-based Sabella are collaborating on projects in Wales and France. Last month, the duo secured a 12-MW berth at the 240-MW Morlais tidal energy zone off the coast of Holy Island in Wales.