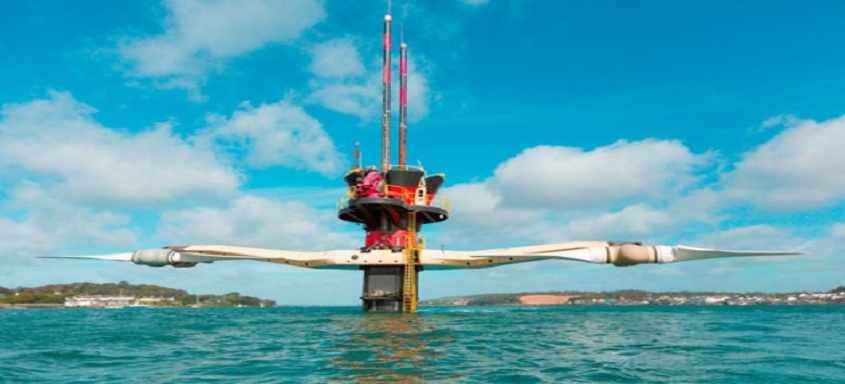 Perpetuus Tidal Energy Centre (PTEC), a consortium that includes Perpetuus Energy Ltd. and the Isle of Wight Council announced a partnership with tidal turbine manufacturers Schottel Hydro GmbH and Tocardo Tidal Turbines to develop a 30 MW tidal project off of the Isle of Wight, England.
According to PTEC, earlier this year the Isle of Wight project attained a signed grid connection offer and expects "full operations to commence from 2020."
The project will allow long-term operation of Schottel Hydro and Tocardo turbine arrays to deliver reliable electricity to the grid. The exact cost and types of turbines is not immediately available.
The company said, "PTEC is also expected to create and safeguard hundreds of jobs and attract significant investment into the local economy, building on the success of the existing British marine and offshore wind sectors."
Project Director, Mark Francis, said, "We are very pleased to announce that Schottel Hydro and Tocardo are partnering with us to deliver 30 MW of predictable electricity generated from the tidal currents to the south of the Isle of Wight. This is a major milestone for the project, which is of strategic importance to the UK's tidal industry and will accelerate the growth of the sector as well as enable a continued cost reduction path for future tidal stream projects. Working with world leading and state-of-the-art turbine manufacturers under our unique project structure will be the key to our success.
"We are currently working with Schottel Hydro and Tocardo to identify the optimal site layout and designs, taking into consideration the outputs of our Environmental Impact Assessment and consented envelope. These decisions will be finalized in due course, with onshore construction scheduled to begin next year."
According to PTEC, the company delivers a fully-consented site for a range of different turbine technologies for deployment in large commercial arrays. By allowing multiple turbine technologies to use the same site and share the same consents and infrastructure, the company hopes to simultaneously lower the cost of energy and accelerate the growth of the tidal industry.
PTEC said it is now the largest consented tidal stream energy project in England and Wales.