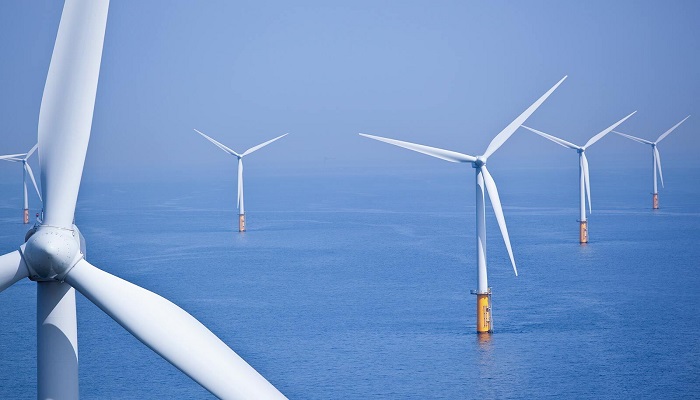 The Lithuanian Ministry of Energy is all set to announce a tender to develop an offshore wind farm. The ministry has already submitted draught government resolutions for the public's consultation covering the Baltic Sea location where a 700 MW offshore wind farm is going to be developed and also sought the bidders' requirements.
As per the plan, the offshore wind farm is going to be developed around 36 km offshore and would be installed by 2028, thereby meeting almost a quarter of the country's total electricity demand. The proposed resolution has requirements for participants' financial capacity, any experience as far as carrying out other offshore wind energy projects is concerned, and obligations that contribute to the environment's protection as well as the well-being of the coastal community.
It has been decided that the prospective developer must carry out all the necessary investigations, an assessment of the environmental impact, and other necessary actions that are needed for wind farm development. The developer who ends up winning the bid will be responsible for the project's connection to the electricity transmission networks spread across land and will look into the imbalance caused by the electricity generated. Post the Lithuanian government adopts the resolution on March 30, the state energy regulation council will have to call a tender to zero upon the park's developer.
As expected, the bid will be won by the developer who intends to offer the state the highest development fee. It is well to be noted that another tender pertaining to offshore wind farm development is slated to be announced in this year's fall. Apparently, both offshore wind farms, once up and running, will provide electricity to almost half of Lithuania.
According to Daiva Garbaliauskaite, the deputy minister for energy, this project happens to be one of the most pivotal ones when it comes to strengthening the energy independence spectrum. This will go on to reduce the electricity imports volumes and also come up with an opportunity to manufacture local green electricity that is much cheaper. The minister added that due to the efficiency of offshore wind, the production of electricity has a higher potential as compared to land, and the tender opportunity must be seized.