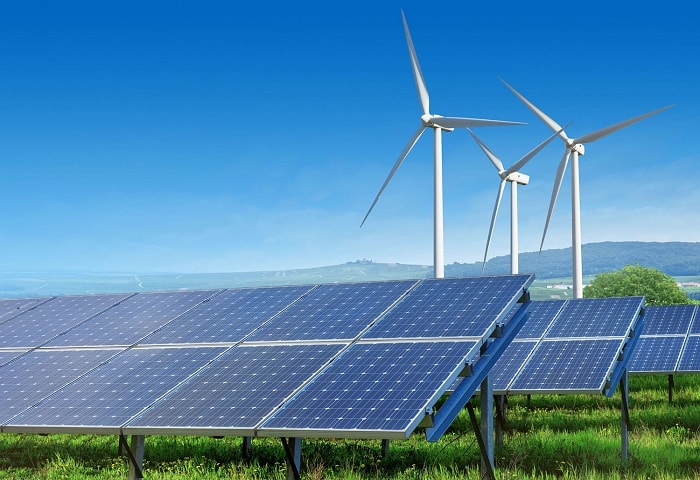 ACCIONA continues to work with the culture sector to reduce its carbon footprint and contribute to its energy sustainability. In this direction, it has been awarded the contract for electricity supplies to the Teatro Real (Madrid) and has renewed another with the Museo Nacional Centro de Arte Reina Sofía in the same city. In both cases, the energy supplied will be of 100% renewable origin.
The contract with the Teatro Real will run for five years, from March 2019 to February 2024. During the period the company expects to supply around 7 gigawatt-hours (GWh) of energy per year -for a total sum of 3.78 million euros- to cover the entire electricity consumption of one of the leading international opera houses.
The use of 100% renewable energy under this agreement, certified as such by the Spanish National Markets and Competition Commission (CNMC), will avoid the emission to the atmosphere of 22,309 tonnes of CO2 (according to the Spanish energy mix) for the duration. The agreement also includes actions aimed at energy saving and efficiency within the institution's facilities.
ACCIONA has also renewed its contract to supply electricity to the Museo Nacional Centro de Arte Reina Sofía in Madrid from February to December 2019 for an estimated volume of 10.9 GWh/year. ACCIONA has marketed renewable energy to the Reina Sofía since April 2016, and the new contract will avoid the emission of 6,374 tonnes of CO2.
"We are pleased to work with such emblematic entities as the Teatro Real and the Reina Sofía to contribute to the decarbonization of the culture sector through clean and competitive energy supplies, which will undoubtedly please the thousands of people that visit their facilities", declared ACCIONA Energy Management Director Santiago Gómez Ramos recently.
First marketer of renewable energy
ACCIONA Energía, the leading marketer of exclusively renewable energy in Spain, also supplies electricity to other major cultural institutions in Spain, such as the Museo Nacional del Prado and the Museo Thyssen-Bornemisza. It has also marketed clean energy to the National Library and eighteen museums that come under the Ministry of Education, Culture and Sport.
There are over five hundred companies and institutions among the present or long-standing clients of the company from a wide range of sectors, such as Telefónica, Unilever, Adif, Navantia, RTVE, Agrolimen, Freixenet, Bimbo, Merck and Basf. This year the company expects to surpass the figure of 6 terawatt-hours (TWh) contracted with large clients in the Iberian Peninsula market.
Outside the Peninsula, ACCIONA Energía is an active marketer of renewable energy to corporate clients, signing long-term PPAs (power purchase agreements) with major companies such as Google, Falabella, LATAM Airlines and ENAMI (all ins Chile) and Cemex (Mexico).