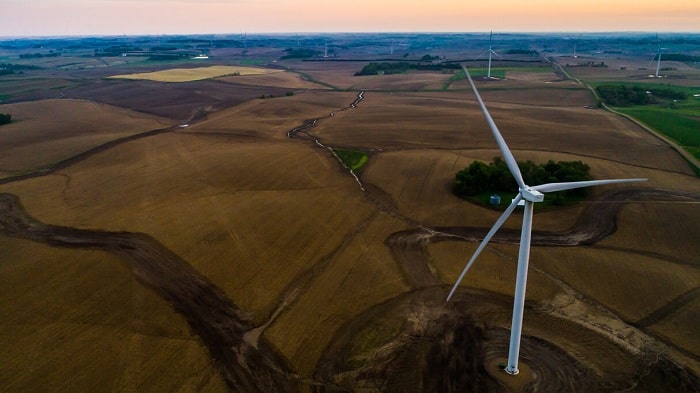 Enel Green Power North America Inc (EGPNA) has put into operation a 450-MW wind park in the US state of Texas and, at the same time, signed a power purchase agreement (PPA) with Danone North America for 20.6 MW of said plant.
The 12-year PPA with the local unit of food and beverage company Danone (EPA:BN) will be served by a new 50-MW expansion of the High Lonesome wind farm in Upton and Crockett Counties, the renewable energy unit of Italian energy giant Enel SpA (BIT:ENEL) said.
Building works on the expansion are underway and operations are expected to begin in the first quarter of 2020. The total investment in the 500-MW wind park will amount to some USD 720 million (EUR 649.4m). Once fully completed, the plant should be able to generate approximately 1.9 TWh a year, which is enough to offset 1.2 million tonnes of carbon dioxide (CO2) emissions per year.
High Lonesome also has a Proxy Revenue Swap (PRS) agreement with insurer Allianz Global Corporate & Specialty Inc's Alternative Risk Transfer unit and Nephila Climate for a 295-MW portion of its total capacity.