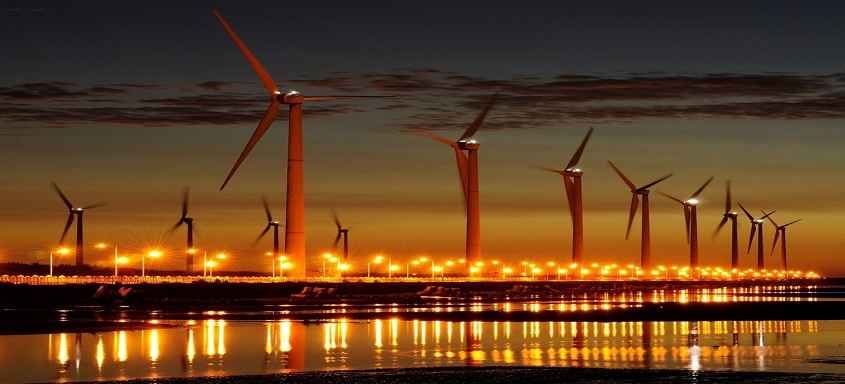 Gamesa inaugurated its new factory in the Nellore region, in the state of Andhra Pradesh, one of the country's fastest-growing wind power producing regions.
Construction of this manufacturing facility, one of the company's largest in India, is framed by Gamesa's growth plans, which contemplate capex of more than €100 million through 2017 to reinforce its manufacturing presence in this market.
The inauguration ceremony was presided by Shri N. Chandrababu Naidu, Chief Minister of Andhra Pradesh. Ramesh Kymal, CEO of India, José Antonio Cortajarena, Chief Corporate and General Secretary, Iñaki Murgiondo, Industrial Managing Director, and Enrique Pedrosa, Commercial Managing Director, among other executives, attended on behalf of Gamesa.
Phase one of this new facility, already up and running, is earmarked for the manufacture of the blades for the G114-2.0 MW class S turbines, a product custom-configured for India's wind conditions. Phase two, due to come online in the middle of this year, will increase blade production capacity as well as enabling the production of generators and photovoltaic inverters.
The factory currently employs 500 people and its headcount is expected to rise to 1,000 within three years.
"Inauguration of this factory fortifies Gamesa's industrial presence in India, a country in which we have cemented our position as the leading OEM, which has made it one of the company's most important markets. We are certain that this new facility will generate wealth via job creation and purchases from local suppliers", said Ramesh Kymal, Gamesa's CEO in India.
Meanwhile, José Antonio Cortajarena, Gamesa's Chief Corporate Officer, underscored the fact that "this new milestone evidences our firm commitment to promoting clean sources of energy in India and addressing the population's energy needs in a sustainable manner".
Gamesa in India
In addition to this new blade facility in Nellore (Andra Pradesh), Gamesa has another blade plant in Halol (Gujarat), a nacelle factory in Mamandur (Chennai, Tamil Nadu) and a repair centre in Red Hills (Chennai, Tamil Nadu).
Present in India since 2009, the company has been the leading OEM in India for the last three years, according to MAKE Consultancy, having increased its gap with respect to the next contender in 2015 when it lifted its market share from 25% to 34%.Gamesa has installed over 3,500 MW of capacity and services a further 3,200 MW in this region, which accounts for almost 30% of the company's total sales volume.