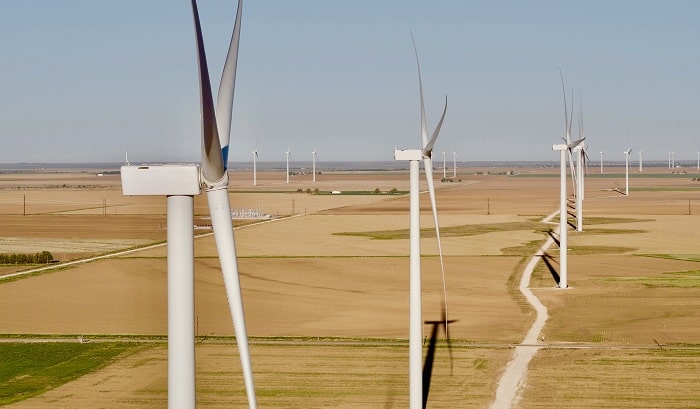 GE Renewable Energy has now secured 1215 MW in orders or commitments in the onshore wind sector in China for 2019. Combined, the turbines from these wind farms will power the equivalent of 85,0000 homes in China. These orders and commitments include:
An order for 33 2.7-132 turbines for HECIC's 100 MW Balagedai II Wind Farm in Inner Mongolia, scheduled for completion in 2020
An order for 286 2.5-132 turbines for Huaneng's 715 MW Puyang Phase I and II wind farms in Henan, scheduled for completion in 2020
An order for 114 2.5-132 turbines for Shenzhen Energy Corporation's 285 MW Yangzhou and Pizhou wind farms in Jiangsu, scheduled for completion in 2020
Public tender award for 46 2.5-132 turbines for Huaneng's 115 MW Mianchi and Zhenping wind farms in Henan, scheduled for completion in 2020
Sheri Hickok, GE Renewable Energy's CEO for Onshore Wind, Asia, said: "We are delighted to have the opportunity to partner again with Huaneng and HECIC in China, and grow our relationships in this critical region. We are looking forward to working with SEC for the first time in China, and honored that they have selected us as their turbine provider in this highly competitive space. GE's 2.5/2.7-132 turbine is ideal for China's unique terrain, and with these wins, we are continuing to demonstrate our commitment to this important region."
These projects will use GE's 2.5/2.7-132 turbines, which were designed specifically for the unique low-wind-speed needs of the China wind regime and manufactured by GE in China. The development of these turbines incorporates GE's long-time expertise in the industry along with the latest GE technology and represent GE's commitment to tailor solutions to the markets in which it does business.
About GE Renewable Energy
GE Renewable Energy is a $15 billion business which combines one of the broadest portfolios in the renewable energy industry to provide end-to-end solutions for our customers demanding reliable and affordable green power. Combining onshore and offshore wind, blades, hydro, storage, utility-scale solar, and grid solutions as well as hybrid renewables and digital services offerings, GE Renewable Energy has installed more than 400+ gigawatts of clean renewable energy and equipped more than 90 percent of utilities worldwide with its grid solutions. With nearly 40,000 employees present in more than 80 countries, GE Renewable Energy creates value for customers seeking to power the world with affordable, reliable and sustainable green electrons.