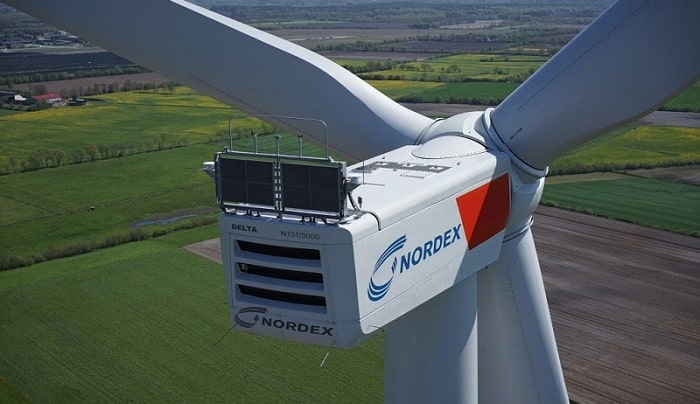 German wind turbine manufacturer Nordex has secured a contract to supply 171.6MW turbines in the Netherlands.
According to the contract, the company will supply 44 N131/3900 turbines to its Dutch customers Duurzame Energieproductie Exloermond, Raedthuys DDM and Windpark Oostermoer Exploitatie.
Together, the three projects form the De Drentse Monden en Oostermoer (DMO) wind farm.
Located in the south-east of Groningen, in the province of Drenthe, DMO is in the close vicinity of the central antenna field of the Low-Frequency Array (LOFAR), which is operated by ASTRON, the Dutch Institute for Radio Astronomy.
The region is equipped with radio antennas that are very sensitive to electromagnetic radiation and used for research into the universe.
The highest permitted levels of the radiation are regulated by law. All wind turbines from Nordex meet the required standards.
Nordex has won the contract on a condition that the emission of electromagnetic radiation from its wind turbines would be reduced to a predefined absolute minimum.
The N131/3900 turbines are considered to have extremely low-radiation.
Nordex Group CSO Patxi Landa said: "We are pleased to have been awarded the contract for this challenging project.
"At the customer's request, we have successfully implemented a new technological solution. Now we can offer our N131 turbines for other projects with similarly demanding requirements regarding minimal electromagnetic radiation."
In addition, Nordex has agreed to provide the turbine maintenance services after installation for a period of 25 years on a premium service contract basis.
The company will start installing the turbines during the second half of the year.