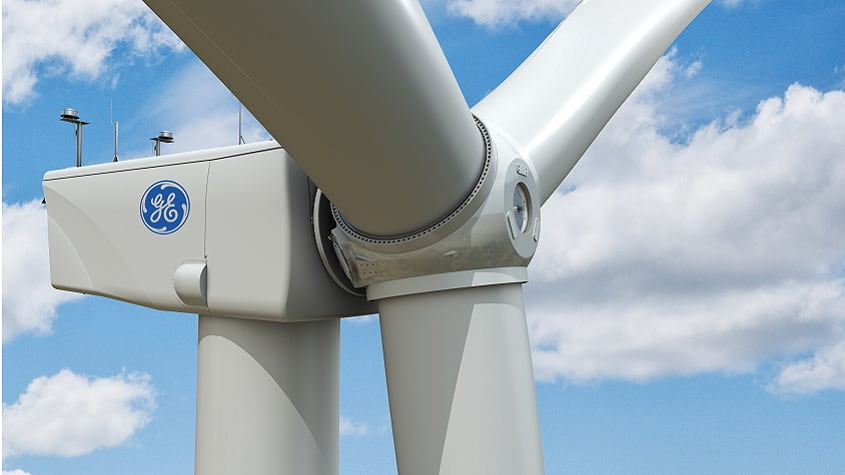 GE Renewable Energy announced it has signed an agreement with ENGIE to supply 144 of its 2.5-116 turbines for the Umburanas Wind Farm Complex in upstate Bahia, Brazil.
This 360MW wind installment will add to the 326.7MW under commissioning by GE Renewable Energy at the neighboring Campo Largo I wind farm, also owned by ENGIE.
Vikas Anand, General Manager, GE's Onshore Wind Business, Americas said "Together, these two wind farms represent our largest volume of turbines in a single cluster in Brazil. It's a great honor to be working with ENGIE and to continue to grow the wind capacity together and increase the wind energy footprint in Brazil. This newly announced project also demonstrates our continued commitment to Brazil's Wind industry."
GE Renewable Energy will also be providing 10 years of Operations and Maintenance at the Umburanas Wind Farm.
ENGIE's potential in the region of Umburanas and Sento Sé exceeds 1,300 MW. The 326.7 MW Campo Largo 1 site is currently under construction and will begin commercial operations in January 2019. It will create enough energy to power a population of up to 600,000 inhabitants. The newly announced 360MW Umburanas project has also begun construction, and the first turbines are set to be delivered in 2018.
Eduardo Sattamini, president for ENGIE Brasil Energia said "We have selected GE Renewable Energy to supply turbines for both projects and we trust GE's commitment to implement the projects according to the agreed business plan, therefore reinforcing the partnership between the two companies".
GE's 2.5-116 turbine for Umburanas will feature 90-meter-tall towers. This machine provides efficiency gains to the wind farm by maximizing energy production, reducing infrastructure spending and making for an even more competitive wind levelized cost of electricity (LCOE). The turbine's energy production is increased by as much as 32% at 8.5 m/s, compared to GE's 1.7MW.