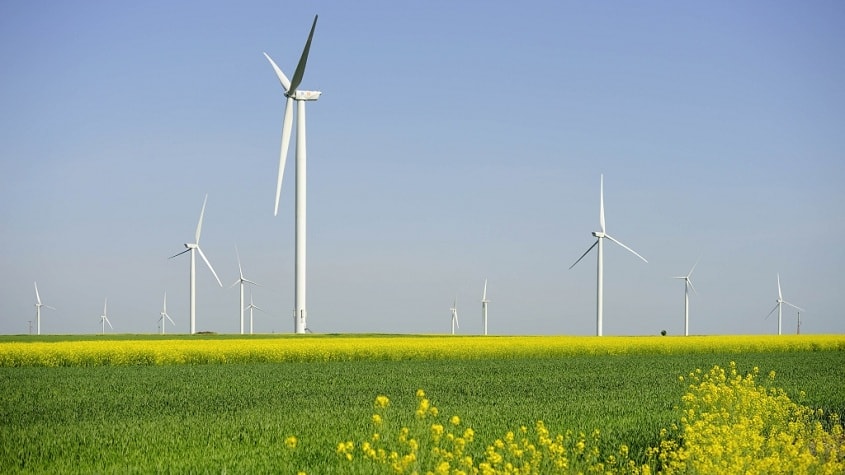 The Oklahoma Panhandle may have once been known as "No Man's Land", but all that's about to change. Today, this area is a part of a wind farm corridor running across the United States—and will soon be the site of the largest wind farm in the US.
The wind farm—called the "Wind Catcher" will be completed by 2020, and will supply 2,000 MW of electricity. A typical U.S. wind farm may have between 50 and 100 turbines, but the Wind Catcher project in Oklahoma will have an unprecedented 800 turbines—each of which will have GE Digital capabilities installed to optimize its performance. When completed, the Oklahoma wind farm will be the second largest in the world.
The Oklahoma wind farm project is part of a larger $4.5 billion wind project that will supply energy to the states of Louisiana, Arkansas, Texas, and Oklahoma, and will have
an impact far beyond the electricity that it will produce. Not only is the Wind Catcher farm projected to be the largest wind farm in the USA and save customers more than $7 billion over the next 25 years, its construction will create 4,500 direct and will support 4,500 indirect jobs.
Additionally, the farm is expected to generate more than $500 million in local economic benefits, including property taxes and lease payments.
It's all part of a larger commitment towards renewable energy in the United States—the country's capacity for renewable energy has more than tripled since 2008, and
Oklahoma recently lapped California to become the state with the third-highest renewable energy capacity in the US (behind Texas and Iowa). Oklahoma wind energy makes up a quarter of the power in the state, and with the construction of the Wind Catcher, this number will only grow.