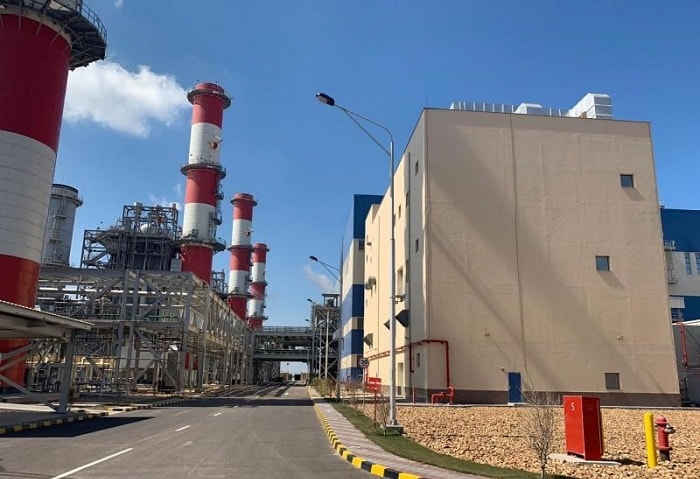 GE Power announced an order for its HA gas turbine technology for the Hill Top Energy Center in Nemacolin, Pennsylvania.
GE will work closely with Kiewit Power Constructors (Kiewit), the engineering, construction and procurement (EPC) contractor on the project, to integrate GE's 7HA.02 gas turbine into the approximately 620-megawatt power plant project. The order also contains a GE steam turbine and generator, one heat recovery generator (HRSG), and a multi-year services agreement.
The developer of the project is Hill Top Energy LLC and financial sponsor is Ares Management, and the plant is scheduled to be completed in 2021. Electricity produced by the plant will be provided to the PJM regional transmission organization, which provides electricity to millions of customers in the northeastern United States.
"We are extremely excited to work with the Kiewit and Ares team on the Hill Top Energy Center, building a plant that produces flexible, reliable, and affordable electricity for years to come," said Dave Ross, President of Sales, North America for GE Power. "With more than thirty HA units on order in the US alone, we're proud that our customers continue to choose the industry-leading performance of GE's gas technology to power homes and businesses across the nation."
GE's HA fleet of gas turbines has surpassed more than 300,000 operating hours and has secured more than 85 orders from 35+ customers across more than 16 countries. Earlier in 2019, GE announced that the HA was ordered by Fortress Transportation and Infrastructure Partners for the Long Ridge Energy Center in Ohio. Recently, GE also announced an contract awards in Taiwan and Israel, and orders in the United Arab Emirates.
GE's HA technology has been recognized as the cornerstone for two "Top Gas Projects" from POWER Magazine and as a "Best Gas-Fired Project" by Power Engineering, set two world records for efficiency across the 50hz and 60hz segments, and continues to be the fastest growing fleet of gas turbines in the world.
About Kiewit
Kiewit is one of North America's largest and most respected construction and engineering organizations. With its roots dating back to 1884, the employee-owned organization operates through a network of subsidiaries in the United States, Canada, and Mexico. Kiewit offers construction and engineering services in a variety of markets including transportation; oil, gas and chemical; power; building; water/wastewater; industrial; and mining. Kiewit had 2018 revenues of $9 billion and employs 20,000 staff and craft employees.
About GE Power
GE Power is a world energy leader providing equipment, solutions and services across the energy value chain from generation to consumption. Operating in more than 180 countries, our technology produces a third of the world's electricity, equips 90 percent of power transmission utilities worldwide, and our software manages more than forty percent of the world's energy. Through relentless innovation and continuous partnership with our customers, we are developing the energy technologies of the future and improving the power networks we depend on today. For more information please visit www.ge.com/power,