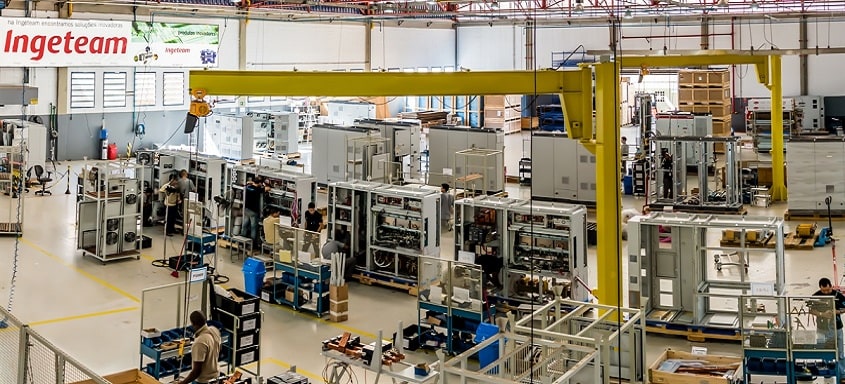 Ingeteam, an independent global supplier of electrical conversion and turbine control equipment, announced that it just completed the training program designed to deploy the new APQP4Wind quality processes standards across the industry.
Ingeteam, as an excellence-driven converter manufacturer, voluntarily sought compliance with the demanding requirements and welcomes the quality standardization for the wind sector.
APQP4Wind is a new wind industry standard designed to enable wind energy OEMs and component manufacturers to strengthen their cooperation with regards to quality assurance processes. It is also instrumental in establishing the common mindset and terminology needed in the industry to work collaboratively on these issues. For Ingeteam, fulfilling the requirements of APQP4Wind implies that the standards will be fully complied with throughout the designing and manufacturing processes, so they are well aligned with their partners' processes.
"Innovation is no longer just about technology. It is also about continuously finding new, more effective processes to deliver higher quality and increased customer satisfaction", said Ana Goyen, Director of Ingeteam Wind Energy. "It is no accident that Ingeteam adopted APQP4Wind without actually being required to do so. Our company culture is innovative by design, which is why we have always been able to anticipate our customers' needs. It underpins our continued effort to stay ahead of the competition, striving to meet our clients' most stringent requirements", she continued.
The APQP4Wind project was initiated in 2016 by the Danish Wind Industry Association (DWIA), after the trade body recognized the importance of establishing quality processes standards for the wind industry. DWIA enlisted the support of key OEMs like Vestas and Siemens Gamesa (formerly Siemens Wind Power) to contribute to the development of these new quality standards. The training program that Ingeteam just completed has been developed in cooperation with DNV GL and Bureau Veritas, who have both been certified as official APQP4Wind training providers.
"The APQP4Wind program will be instrumental in bringing diverse quality processes across the wind industry much closer to one another. It is great to see that leading component manufacturers like Ingeteam have quickly recognized the importance of this endeavour. We hope that they will inspire many other wind businesses within the supply chain to follow their example", concluded Jens Peter Høiseth, Regional Director, DNV GL Business Assurance.
 About Ingeteam
The Ingeteam Group specialises in power and control electronics, generators and motors (marketed under the Indar brand) and electrical engineering and automation projects. In the wind sector, Ingeteam offers solutions for wind turbines of up to 15 MW, including power converters, generators, turbine controllers, Condition Monitoring Systems (CMS), Smart SCADA management systems and O&M services. The company is the world's number one independent converter supplier for wind applications. Ingeteam currently employs 3,900 professionals and its global presence includes production plants in Europe, Asia, North America and South America, and sales and service centers strategically located throughout the world. Ingeteam is characterized by its commitment to R&D and development of proprietary technology to meet customers' needs. www.ingeteam.com