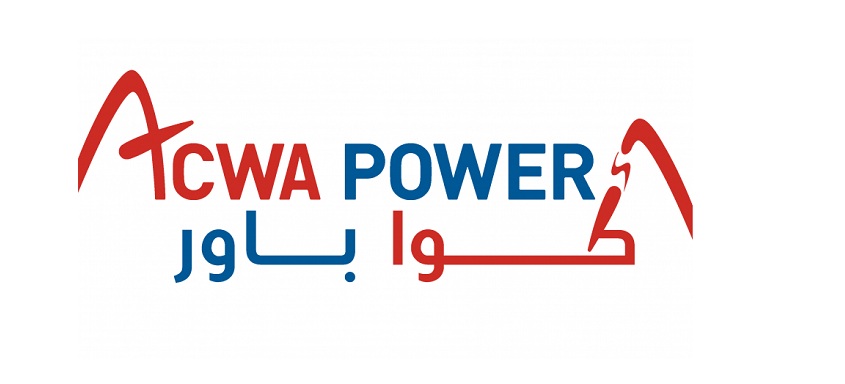 ACWA Power inaugurated its 120 MW Khalladi wind farm in Tangier, which will supply clean power to a number of large industrial companies, mainly operating in the cement sector in Morocco at competitive prices.
The wind farm, developed by ACWA Power in collaboration with ARIF investment fund, and located at Jbel Sendouq, 30 km from Tangiers, represents an investment of 1.7 billion dirhams (~170 million USD).
This entirely privately funded investment was financed with equity from ACWA Power and ARIF and long tenor debt,  from the European Bank for Reconstruction and Development (EBRD) in collaboration with the Clean Technology Fund (CTF), and the Moroccan BMCE Bank of Africa (BMCE).  While ACWA Power, ARIF and BMCE are well established investors in the renewable energy sector in the Kingdom, Khalladi project will be the first renewable energy financing by the EBRD in Morocco.
The 370 GWh of energy that the plant will produce and supply annually to industrial companies is equivalent to a yearly average consumption of a city of 400,000 people and will contribute to the reduction of more than 144,000 tons of CO2 emissions per year.
With renewable energy playing an important role in the overall development of countries in Africa, including Morocco, the Khalladi project will contribute Morocco achieve the 2020 target of increasing renewables energy component of the energy mix to 42% and as part of this ambition to develop 2,000 MW of wind capacity all by 2020.
ACWA Power Chairman Mohammad Abunayyan commented: "Morocco's energy sector offers attractive investment opportunities, due to a well-established regulatory framework put in place by the Moroccan government and due to the country having already attracted significant investments in solar and wind energy all of which  has made it possible for ACWA Power to, within six years, deliver the NOORo I solar plant (160 MWe) and the Khalladi wind farm (120MW) and a series of other investments in construction which by the end of 2018 will cumulate to 800 MW of generation capacity in the Kingdom."
Mr. Abunayyan added: "Today, we are proud of having been able to establish in Morocco a solid foundation of 7 power plants which will all be operational by the end of this year. With a portfolio valued at over USD 3.2 Billion, we look forward to participating in the future tenders that will be offered to the private sector for power generation and desalinated water production capacity."
ACWA Power has made significant investments in Morocco, with projects and operations expected to be rolled out over the coming decades. ACWA Power Morocco will serve also as a platform for the development of other energy projects in the continent as the company grows its operations into West Africa.
Paddy Padmanathan, President and CEO of ACWA Power, said: "We are privileged to be contributing to the durability of Morocco's economic and social development through the implementation an efficient environment friendly energy policy which is bringing online significant capacity of reliable electricity supplies utilizing the renewable energy resources that the Kingdom is richly endowed with thus reducing energy import bill and conserving foreign currency for decades to come. We are also proud to not only be able deliver renewable energy at the lowest possible cost to the industries and people of the Kingdom but also add value to social and economic development of the country and the communities within which our power plants are located by maximising local content and local employment creation and by contributing to community development. Khalladi wind farm is also the first transaction in the Kingdom of Morocco which is eligible to IRECs green credits and has also secured the Gold Standard certification, representing hence ACWA Power's commitment to dock with Morocco's vision and UN SDGs to climate and sustainable development."
Abdellatif Nasserdine Managing Partner of Infra Invest, said: "We are particularly proud of being one of the active co-developers of Khalladi wind farm, which is another significant millstone to the successful achievement of the Moroccan renewable energy ambitious goals".
Harry Boyd-Carpenter, the EBRD Director for Power and Energy Utilities, said: "We are extremely pleased to have taken part in the financing of the Khalladi wind farm.  This is a landmark project in particular because it does not rely on government support but instead is selling power in a competitive environment, demonstrating that clean, renewable power has really come of age.  We are very grateful to the support from the Clean Technology Fund and the Global Environment Facility for this project. We are also delighted to partner again with ACWA Power, who have been at the forefront of driving renewable energy to grid competitiveness across different countries and different technologies."
M'fadel El Halaissi, Director General – Banque Corporate BMCE BANK said: "We are very pleased to have participated in the financing of the Khalladi wind farm, a landmark project for ACWA Power in Morocco.
 In fact, BMCE Bank of Africa has always been committed and supportive of projects that have strong environmental and social impact for our country.
Hence, funding a project of such a scale was an opportunity for our bank to support the development of the national strategy of renewable energies in Morocco.
 We wish this partnership with ACWA Power will be the first of many similar projects for the future".
ACWA Power Khalladi, the project company of the Khalladi Windfarm, is 75% owned by ACWA Power and 25% owned by ARIF Fund, managed by Infra Invest.