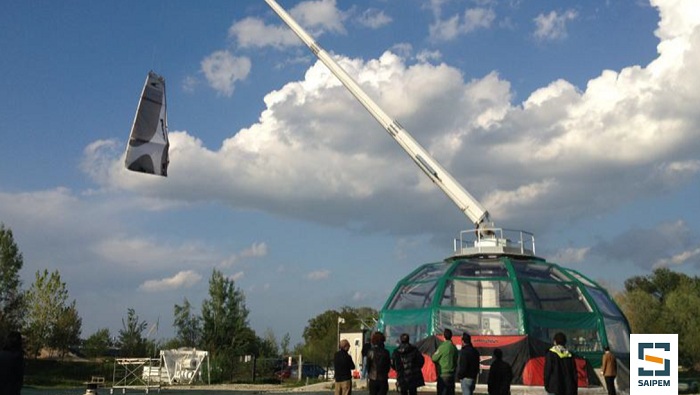 Following the completion of extensive and intense technological research with an industrial perspective, KiteGen based in Torino, Italy, announced that, after years of intense negotiations with the most important global players in the global energy sector, it has signed an agreement with Saipem for the development, production and deployment of its proprietary technology to produce electrical power from high altitude wind, secured by 40 patents in 70 countries.
"The reason for signing the agreement with Saipem lies with the fact that they, our compatriot company, proved to be the most capable to advance the goals of the KiteGen Project," said Kitegen CEO, Massimo Ippolito, adding that the company of San Donato Milanese.
KiteGen is the latest evolution of wind energy exploitation. It is a radically new and innovative concept that may be the most practical and effective solution, in the market of renewable sources, to the world's energy needs and problems.
The main innovation is given by the fact that KiteGen can exploit an unexploited, virtually endless and almost universally available energy power: high altitude winds.
In order to exploit this huge amount of energy a radical change of perspective has been done: no more heavy and static structures but light and dynamic machines.
Large wings, driven by a high-tech control system based on avionic sensors, fly at high altitude, harvesting the energy of powerful winds, much faster and constant than those available to traditional wind mills.
KiteGen's vision is a new type of electric generation plant, based on a renewable source, suitable for any territory, at costs lower than fossil fuel generation plants, in direct competition with today's conventional production (coal, oil or nuclear), in the GigaWatt class.