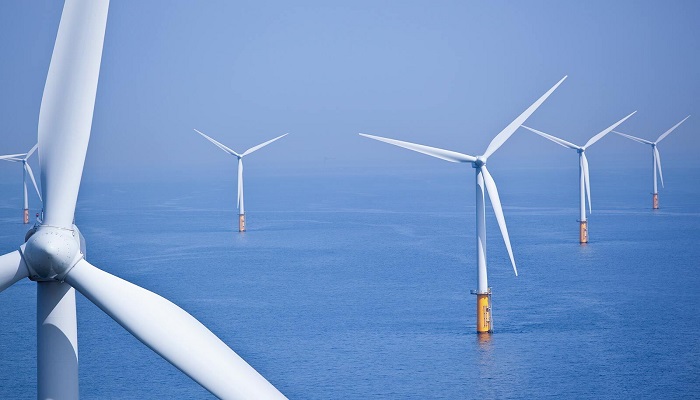 A report published in The Daily Telegraph has indicated that offshore wind farm developers may not participate in the upcoming round of renewable contract bidding. The reason behind this reluctance is the low pricing offered for energy.
At present, the proposed price stands at approximately €70/MWh, which is notably lower than what was offered by the US and China just a year ago. According to The Daily Telegraph, developers have expressed concerns about their rising costs, with some reporting increases of up to 40%. Meanwhile, subsidies provided by the US, China, and the EU are making offshore wind developments outside of the UK appear more appealing.
Orsted, a Danish offshore wind specialist, has cautioned that escalating costs are posing challenges for their ongoing Hornsea 3 project in the North Sea. The viability of the proposed Hornsea 4 project could also be at risk.
This situation has broader implications for the UK's climate goals. A report by Schneider Electric has revealed that over 80% of UK businesses believe that the energy crisis will hinder their ability to meet climate change targets. Schneider Electric, a digital automation and energy management specialist, further noted that nearly half of the survey respondents indicated that planned investments in sustainability were being delayed due to rising costs.
The Schneider report also suggests that many businesses will seek to reduce their energy consumption in order to meet emission targets and cut overall energy expenses. Among the surveyed large businesses in the UK, 39% recognize emissions targets as a priority and anticipate their growing significance over the next three years.
However, the survey also highlights some pessimism, with only 21% of respondents believing that energy prices will decrease in that timeframe, and a significant 69% foreseeing that the energy crisis will persist for at least another year.
Kelly Becker, zone president for Schneider Electric UK and Ireland, emphasized the importance of addressing the energy crisis and carbon emissions. She noted that while business leaders face numerous challenges, including economic pressures, cyber security concerns, and skills shortages, it is essential for organizations in the UK and Ireland, both in the private and public sectors, to adhere to their net-zero and emissions reduction targets to contribute to global commitments like the Paris Agreement.