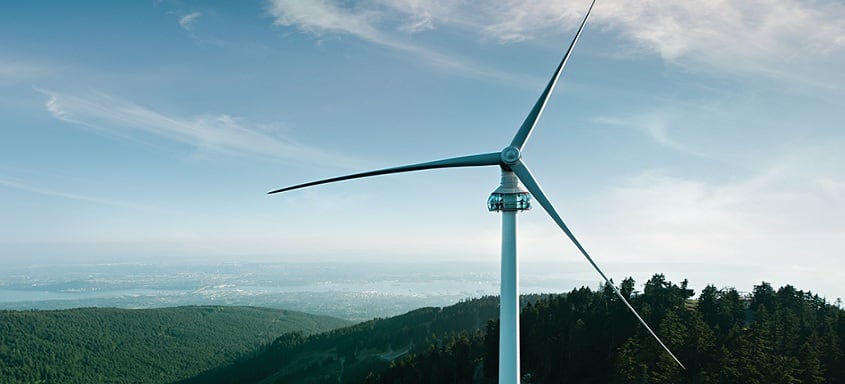 Northland Power Inc announced that the final turbine for the Nordsee One offshore wind project was successfully installed on September 22nd. The 332 MW offshore wind farm is anticipated to begin full commercial operations by the end of 2017.
The installation process began in March, 2017. First power was achieved on March 31, 2017 and the project is earning pre-completion revenues. Commissioning of the turbines is nearly complete and remaining construction activities will be finished in the coming months.
"Congratulations to the project team for achieving this important milestone," said John Brace, CEO of Northland Power. "With Nordsee One nearing completion, we remain focused on delivering a high-quality project that exemplifies Germany's commitment to sustainable energy."
Once operational, Nordsee One is expected to produce an annual output of more than 1,300 gigawatt-hours of electrical energy, enough to meet the needs of approximately 400,000 German households. The project is owned by Northland (85%) and Innogy SE (15%).
Nordsee One is the second project in Northland's offshore wind portfolio. Gemini, the company's first offshore wind project, began commercial operation in April 2017; with a 600MW capacity, it is one of the largest in the world in size as well as production. In September, 2017, the company acquired a third offshore wind project, Deutsche Bucht, a 252 MW project also located in the North Sea, approximately 77 km from Nordsee One.
ABOUT NORTHLAND
Northland is an independent power producer founded in 1987, and publicly traded since 1997. Northland develops, builds, owns and operates facilities that produce 'clean' (natural gas) and 'green' (wind, solar, and hydro) energy, providing sustainable long-term value to shareholders, stakeholders, and host communities.
The Company owns or has a net economic interest in 1,754 MW of operating generating capacity with an additional 584 MW (534 MW net to Northland) of generating capacity under construction – Nordsee One, of which the Company owns 85% – in addition to its 100% equity stake in the 252 MW Deutsche Bucht offshore wind project.
Northland's common shares, Series 1, Series 2 and Series 3 preferred shares and Series B and Series C convertible debentures trade on the Toronto Stock Exchange under the symbols NPI, NPI.PR.A, NPI.PR.B, NPI.PR.C, NPI.DB.B, and NPI.DB.C, respectively.
For further information:
Contact
Barb Bokla
Manager, Investor Relations
647-288-1438
Sarah Charuk
Director of Communications
647-288-1105
Fax: (416) 962-6266
E-Mail: investorrelations@northlandpower.ca
Website: www.northlandpower.ca