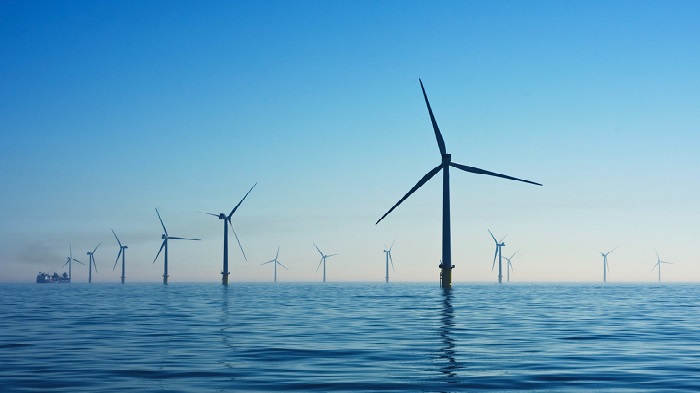 A climate change bill that would help Massachusetts get closer to its 2050 objective of net-zero greenhouse gas emissions was signed into law by the state's governor.
The legislation, which was approved by Republican governor Charlie Baker, promotes the growth of offshore wind and solar energy and grants some local governments the right to restrict the use of fossil fuels in construction projects. By June 30, 2027, the state is mandated under legislation to acquire around 5,600 MW of offshore wind generating capacity, an increase from the prior goal of 4,000 MW.
The measure also eliminates a cap on wind project costs and gives the Department of Energy Resources final project selection authority.
According to Susannah Hatch, regional lead for offshore wind in New England, this law will not only provide the crucial funds needed to scale up offshore wind to the level required to combat global warming, but it will also guarantee it is developed fairly and sustainably. This law proves that when implemented properly, policy can promote a diverse and inclusive shift to renewable energy while also opening up possibilities for all workers and communities throughout the Commonwealth.
The law also has grid modernisation as a priority.
Electric utilities are required to create a modernization plan to proactively upgrade the transmission and distribution lines in order to strengthen reliability and allow for a greater use of distributed energy resources and renewable energy.
In order to account for future developments in renewable energy, the modernization plans must include 3 phases of planning horizons for electric demand, including a 5-year prediction, a 10-year forecast, and a demand assessment until 2050.
By April 1, 2023, the Grid Modernization Advisory Council must receive each electric utility's initial modernization plan for review.
According to the CEO of PowerOptions, the largest energy-buying group in New England, Heather Takle, this bill will assist in supplying reliable and inexpensive electricity across the state, expediting attempts to electrify the grid and providing vital resources for offshore wind technology.
The first large-scale offshore wind farm in the United States will be located off the coast of Massachusetts. An immediate focus on port modifications to facilitate industrial activities is essential for the success of offshore wind projects, notably Vineyard Wind 1.
Barnstable witnessed the ground-breaking for Vineyard Wind 1 in November. The partnership between Avangrid Renewables and Copenhagen Infrastructure Partners will eventually be able to produce 800 MW of electricity, which is sufficient to supply sustainable energy to more than 400,000 homes.
The Clean Energy Investment Fund is established by the new climate law to encourage clean energy infrastructure development, including port and canal construction.
The proposal would also raise the subsidy for buying and leasing specific zero-emission passenger vehicles to $3,500, provide buyers who trade in a gas-powered vehicle an additional $1,000, and require that all new car sales be zero-emission beginning in 2035.
By 2040, the Massachusetts Bay Transportation Authority must convert its entire transit fleet to zero emissions. Additionally, the law would permit the installation of solar panels on farms as long as they don't interfere with horticultural or agricultural activities.
Furthermore, it permits 10 cities and towns to mandate all-electric, fossil-fuel-free new development, with the exception of health care buildings and life sciences labs. One of the lobbying organisations applauding the bill's signing was the Union of Concerned Scientists.
In a statement, the Cambridge-based organisation promised to "boost further development of responsible sustainable energy" and aid the state in its transition away from fossil fuels.