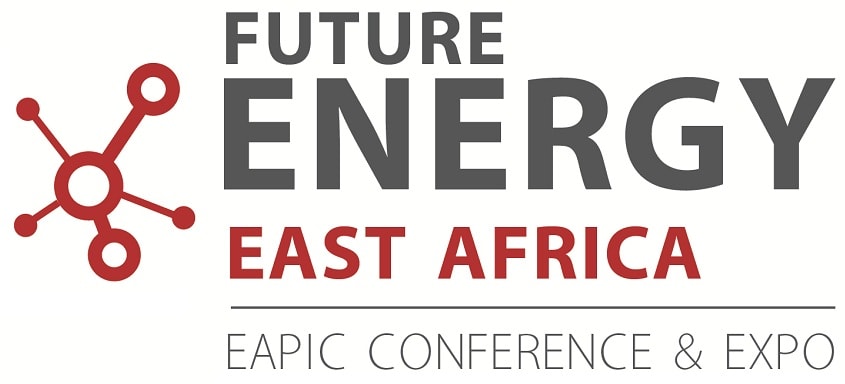 Huge potential, unlimited opportunities – this is how energy experts in the region describe the East African power sector.
A required investment of approximately $93 billion per annum needed to address East Africa's power and infrastructure needs opens up exciting business opportunities for suppliers and solution providers from across the globe.
Future Energy East Africa (www.Future-Energy-EastAfrica.com), with the official support of the Kenyan Ministry of Energy and Petroleum, will once again host many of the region's leading energy decision makers from 29 – 30 November 2017 at the Safari Park Hotel in Nairobi.
Formerly known as the East African Power Industry Convention (EAPIC) the event boasts both a strategic conference and a large trade exhibition which provides a platform for public and private stakeholders to engage in discussions around the future of the East African energy sector, giving stakeholders the opportunity to benchmark their operations, challenges and achievements against their peers and seek suppliers who are looking to gain access to projects across the region.
Leading energy experts and industry suppliers who are excited about the region's potential and opportunities in the sector that will be at Future Energy East Africa include: "The electricity industry in this region is one of the fastest developing on the continent and Future Energy East Africa presents the perfect opportunity to showcase our products, services and expertise to a key growth market. We have been participating in EAPIC for many years and we are excited to see the event develop after its rebranding as Future Energy East Africa this year." – Connie Ochola, Regional Marketing Manager, Sub-Saharan Africa, Lucy Electric, returning platinum sponsors. Full interview (http://APO.af/jbrMKH).
"The smart money is on East Africa, Africa's new economic powerhouse is taking root in Eastern Africa, with Ethiopia and Kenya taking the lead, and Tanzania and Uganda reinforcing this emerging regional cluster of more than 300 million people." – Lukas Duursema, CEO, Siemens Eastern Africa, platinum sponsors. Read more (http://APO.af/p4Eq9x).
"Energy access related start-ups have been among the most prominent of the start-up scene in the recent years in East Africa. Kenya in particular is a commendable player in the African innovation and entrepreneurship market. The number of start-ups being born and entrepreneurs being developed here reflect this." – Paras Patel, Investment Manager, Energy Access Ventures, Kenya and part of a panel discussion on the potential of mini grids at Future Energy East Africa. Full interview (http://APO.af/Bds5ge).
"I dream of the day when all our school kids will do their evening homework using electricity. Our main opportunities lie in the upscaling of the production of renewable energy. With the decreasing costs of storage batteries, distributed generation will go a long way in ensuring that all citizens of East Africa have access to clean and reliable energy." – Mbae Ariel Mutegi, Chief Engineer, Network Audit, Kenya Power and panelist at Future Energy East Africa. Full interview (http://APO.af/QTXKm1).
"Both generation and distribution of energy in East Africa are markets to watch closely over the near future. Access to energy certainly represents a major opportunity in the region and, in my opinion, solving the issues around making mini-grids economically viable is at the core of unlocking that opportunity. Furthermore, there are few credible players with on-ground experience in this space, which makes it a particularly exciting time to be involved." – Riccardo Ridolfi, the Head of Business Development for Absolute Energy Capital (AEC) and discussion panellist at Future Energy East Africa. Full interview (http://APO.af/YKKwhR).
Opening session highlights: Wednesday 29 November 2017:
Theme: Mapping the journeys of the future utility
09:15 Organiser's welcome
Claire O'Connell, Event Director, Spintelligent, South Africa
09:20 Host Ministry welcome address
Dr Joseph Njoroge, Principal Secretary, Ministry of Energy and Petroleum, Kenya
09:35 Uganda's roadmap to universal access to affordable, reliable and modern energy services
Hon. Eng Simon D'Ujanga, Minister of State for Energy and Mineral Development, Uganda
09:50-11:00 What is the vision for the digital utility? – Will there be a new way of running a utility? – How can you combine digital technologies and operations capabilities? – Entirely reimagining the customer experience
Speakers:
Kannan Lakmeeharan, Partner, McKinsey & Company, South Africa
Johnny Dladla, CEO, Eskom Enterprises, South Africa
Johan Helberg, Country Manager, Siemens, Kenya
Edouard Héripret General Manager East Africa, Schneider Electric, Kenya
Ken Tarus, Managing Director and CEO, Kenya Power, Kenya*
Rebecca Miano, Managing Director and CEO, KenGen, Kenya*
11:00-11:30 Inspirational keynote address: Developing East Africa's future leaders
Prof. Izael Pereira Da Silva, Deputy Vice Chancellor in Charge of Research and Innovation, Strathmore University, Kenya
Free expo highlights include:
Free technical workshops on renewable energy, mini grids, nuclear power and much more. Click here (http://APO.af/68qHdU) for the full programme.
Latest technology and services for the industry – more than 40 local and global exhibitors will showcase their offering on the expo floor. Register here (http://APO.af/dAAVvA).
East Africa's energy journey:
Future Energy East Africa has been a firm, favourite fixture on the region's power calendar for the last 19 years and is recognised as being a distinctive gathering of stakeholders within the power value chain which includes governments, power generation companies, transmission and distribution companies, off takers, developers, investors, equipment manufacturers and providers, technology providers, EPCs, legal and consulting firms all with a shared goal of supporting the on-going implementation of finding lasting solutions to East Africa's energy challenges.
Industry support:
As in previous years of this flagship energy event in the region, Future Energy East Africa has secured impressive industry support, including from Lucy Electric, a leading secondary distribution supplier in the electricity sector, who are returning platinum sponsors. Siemens, a global industry pioneer, are also platinum sponsors. Other sponsors are African Young Generation in Nuclear (AYGN), Maschinenfabrik Reinhausen GmbH and Landis+Gyr.
Future Energy East Africa is organised by Spintelligent, a multi-award-winning Cape Town-based exhibition and conference producer across the continent in the infrastructure, real estate, energy, mining, agriculture and education sectors. Other well-known events by Spintelligent include African Utility Week (www.African-Utility-Week.com), Future Energy Nigeria (formerly WAPIC) (www.Future-Energy-Nigeria.com), Future Energy Central Africa (www.Future-Energy-CentralAfrica.com), Agritech Expo Zambia (www.Agritech-Expo.com), Kenya Mining Forum (www.KenyaMiningForum.com), Nigeria Mining Week (www.NigeriaMiningWeek.com) and DRC Mining Week (www.DRCminingweek.com). Spintelligent is part of the UK-based Clarion Events Group.
Annemarie Roodbol
Senior Communications Manager
Telephone: +27 21 700 3558
Email: Annemarie.Roodbol@Spintelligent.com
Future Energy East Africa dates and location:
Strategic conference: 29-30 November 2017
Venue: Safari Park Hotel, Nairobi, Kenya
Website: http://www.Future-Energy-EastAfrica.com
Twitter: https://Twitter.com/FutureEnergyHub