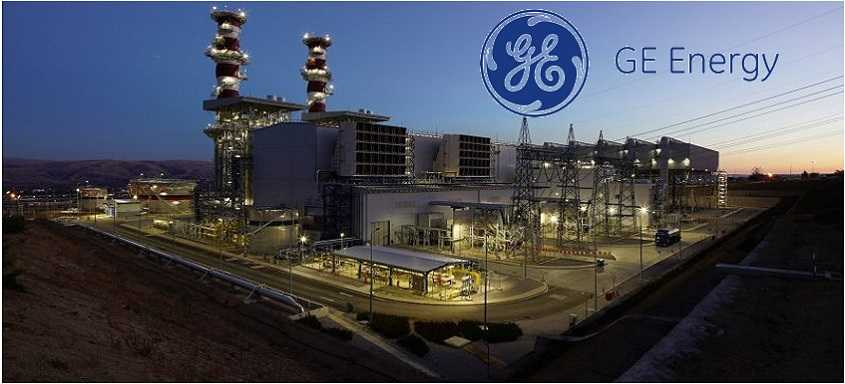 GE and Gama Energy signed an agreement to operate the first digital power plant in Turkey. This deal marks the first use of industrial cloud software applications in a power plant in Turkey to improve efficiency and productivity.
GE will install GAMA's 840 megawatt İç Anadolu Natural Gas Combined Cycle Power Plant in the city of Kırıkkale with its advanced digital solutions, Asset Performance Management (APM) and Operations Optimization (OO) solutions using Predix™, the operating system for the Industrial Internet.  Installation of these digital solutions is planned for Q1 2017.
Sıtkı Şerifeken, Gama Energy General Manager said "We're proud to be the first digital power plant adopter in Turkey through our collaboration with GE. GE's enhanced total plant capabilities, advanced digital competencies and our 15 year history together give us great confidence in these new solutions to help us reduce maintenance costs and increase operational efficiency in the plant furthermore."
Today's announcement builds upon last year's multi-year agreement between GE and Gama to provide planned and unplanned maintenance services under availability and performance guarantees for two GE 9F.05 gas turbines and a GE D11 steam turbine.  These services, combined with digital solutions, provide Gama's plant operators with greater insight to predict and diagnose asset failures with enough lead time to effectively plan maintenance schedules with more reliability, while ensuring high availability and a steady revenue flow from power plant operations. As part of the 15-year agreement, GE is deploying its Fleet360* platform of customized plant solutions to help improve performance and extend maintenance intervals.
"Unplanned outages in power plants correspond to 3-8% of a plant's capacity" said Murat Demirel, GE's Power Services Eastern Europe and Turkey General Manager. "GE's APM solution will bring a significant efficiency boost through early detection of such outages at power plants currently using this solution.  We estimate these solutions have the potential to save up to USD 3 million annually through early detection of outages."
The APM and OO software applications slated for implementation at GAMA's power plant can provide numerous operational benefits such as improved reliability and availability via enhanced predictivity, accurate performance monitoring and forecasting capability, dispatch optimization via better visibility into plant capability, and lower production costs and asset generation forecasting capability for improved asset dispatch.
Natural gas has the leading position in power generation with its share of 33% in Turkey.  Murat Demirel noted these digital solutions can help yield more plant operational efficiencies associated with limited natural gas resources. 
$1.3 trillion value from digital transformation of the Electricity Industry
The global power generation industry is preparing for a more efficient future with digital transformation. The World Economic Forum in 2016 estimated the digital transformation of electricity represents a $1.3 trillion opportunity by 2025. Equipping power plants with service platforms and utilizing cloud computing and Industrial Internet facilities offers significant advantages in terms of efficient power generation and uninterrupted delivery to customers.
GE's Industrial Internet platform Predix™ supports digital transformation with its solutions in energy as with many others. Predix™ has already established an ecosystem for digitalization with more than 19,000 developers onboard. This ecosystem is expanding continuously with customers' demands and GE's collaborations.
GAMA Energy's İç Anadolu Natural Gas Combined Cycle Power Plant, based in Kırıkkale with a capacity of 840 MW, can alone provide 2.5% of power consumed in Turkey and more than 50% of power consumed in the capital Ankara.
GE has worked with GAMA Holding over the past 15 years on a variety of projects from combined cycle to thermal to renewable power plants focusing both on contracting and investment schemes.
About GE
With more than 300,000 people operating in 175 countries, GE is the world's Digital Industrial Company, transforming industry with software-defined machines and solutions that are connected, responsive and predictive. GE is organized around a global exchange of knowledge that we call the GE Store. It's through the GE Store that each business shares and accesses the same technology, markets, structure and intellect. At GE, each invention further fuels innovation and application across our industrial sectors. With people, services, technology and scale, GE delivers better outcomes for customers by speaking the language of industry.
About GE Power
GE Power is a world leader in power generation with deep domain expertise to help customers deliver electricity from a wide spectrum of fuel sources. We are transforming the electricity industry with the digital power plant, the world's largest and most efficient gas turbine, full balance of plant, upgrade and service solutions as well as our data-leveraging software. Our innovative technologies and digital offerings help make power more affordable, reliable, accessible and sustainable. For more information, follow us on: http://geturkiyeblog.com
About GAMA Holding
GAMA, founded in 1959, builds power plants, refineries, cement, petro-chemical and gas plants, factories, high-rise buildings, water treatment plants and transmission lines, bridges, and other infrastructural projects along with funding various energy investments. GAMA is a leading international contractor who have successfully completed 400 projects in 25 countries extending from Ireland in the west to Russia's Sakhalin Island in the east. GAMA Holding
About GAMA Energy
GAMA Enerji A.Ş. develops and invests in power and water infrastructure projects in Turkey and the surrounding region with it's 200 employees and 2.3 billion dollars of net investment. GAMA Enerji A.Ş. owns shares in plants which have total electricity capacity of 1088,80MW (equity capacity of 1050,50 MW), and water conveyance capacity of 100 million m3/year. For more information, visit www.gama.com.tr/en/energy