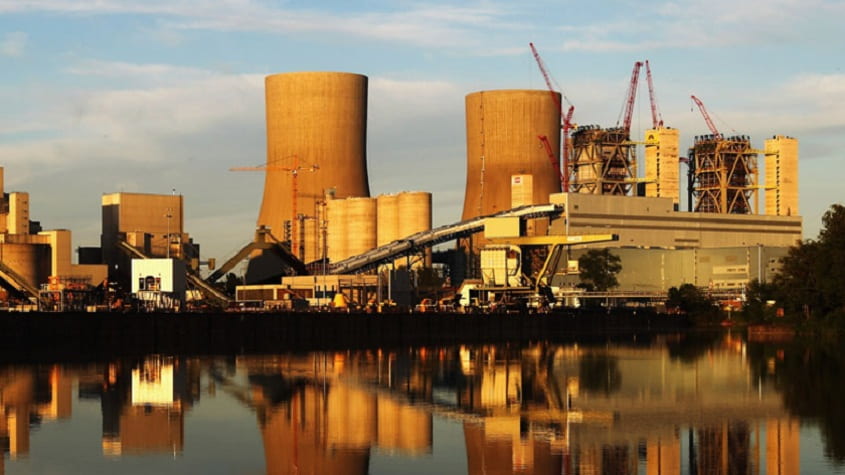 Saudi Arabia's foreign minister called on the U.S. to give it the same rights as other nuclear nations in its push to process its own nuclear fuel, revealing that it's currently in talks with 10 other countries should America refuse.
Saudi Arabia plans to construct 16 nuclear power reactors over the next 20 to 25 years at a cost of more than $80 billion. It has invited U.S. firms to take part in the program but acceptance from Washington requires a country to sign a peaceful nuclear cooperation pact.
Known as a 123 agreement, it separates civil and military nuclear facilities and aims to block the steps from nuclear fuel production to potential bomb-making applications. Countries like India have already signed up to such agreements
with the U.S.
Riyadh has previously stated that wants to tap its own uranium resources for "self-sufficiency in producing nuclear fuel," according to Reuters, and is not interested in diverting nuclear technology to military use. Its regional rival Iran is already one step ahead and is allowed to enrich uranium.
Iran try to cyberattack us almost on a weekly basis: Saudi foreign minister  10:53 AM ET Sun, 18 Feb 2018 | 00:41
Speaking to CNBC at the Munich Security Conference, Adel Al-Jubeir told CNBC that Saudi Arabia was looking at a number of countries that have nuclear technology for peaceful purposes.
"We are looking at the issue of the viability of building nuclear reactors in order to produce energy so that we can save the oil and export it in order to generate revenue," the foreign minister said.
"The countries that we are talking to are probably roughly 10 countries or so around the world and we have not made a decision yet with regards to which path we will take and which country we will be focusing on more."
When pressed on what Saudi Arabia would do if the U.S. failed to back its nuclear energy program, he said: "This is really something that's up to our nuclear energy professionals to deal with, but our objective is we want to have the same rights as other countries."
Transition away from oil
Al-Jubeir said that the world's largest oil exporter was exploring the use of nuclear energy as part of its transition away from an oil-based energy system.
In 2006, the Gulf Cooperation Council (GCC) that includes Saudi Arabia and five other Middle Eastern nations announced that it was commissioning a study into the peaceful use of nuclear energy.
In 2010 too, Saudi Arabia issued a royal decree in which it said: "The development of atomic energy is essential to meet the Kingdom's growing requirements for energy to generate electricity, produce desalinated water and reduce reliance on depleting hydrocarbon resources."
Believe that the US and Russia will be able to resolve their differences: Saudi foreign minister  10:55 AM ET Sun, 18 Feb 2018 | 01:38
Now, the World Nuclear Association notes that Saudi Arabia plans to construct 16 nuclear power reactors. This would mean it does not have to rely on its own oil for its domestic energy needs.
"Saudi Arabia consumes over one-quarter of its oil production, and while energy demand is projected to increase substantially, oil production is not, and by 2030 a large proportion will be consumed domestically, much of it for electricity generation," the World Nuclear Association notes on its website.
In January, Bloomberg reported that Saudi plans to award contracts in December for the construction of its first nuclear power plants, citing a government official involved with the project. The report noted that Saudi Arabia had received requests from five bidders from China, France, the U.S., South Korea and Russia "to perform the engineering, procurement and construction work on two nuclear reactors.