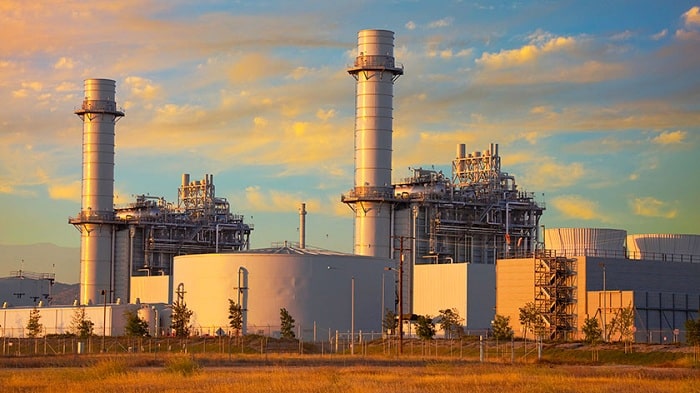 The Asian Development Bank (ADB) and the Afghan Power Plant Company Limited (APPC) signed a $10 million loan as part of a financing package for the Mazar gas-fired power plant, supporting Afghanistan's efforts to achieve long-term energy security through affordable domestic power sources. The project is the first private sector gas-fired plant in Afghanistan to be funded by development finance institutions.
The agreement was signed by Director of Infrastructure Finance, South Asia, Central Asia, and West Asia at ADB's Private Sector Operations Department Shantanu Chakraborty, and APPC Chairman Ismail Ghazanfar. ADB will also administer a $10 million loan for the project provided by the Leading Asia's Private Infrastructure Fund (LEAP). The project is cofinanced by International Finance Corporation and DEG – Deutsche Investitions- und Entwicklungsgesellschaft mbH.
The loan provides long-term financing to build and operate a 58.56-megawatt gas-fired power plant located near Mazar-i-Sharif in northern Afghanistan. The project cost a total $89 million, will use indigenous gas and is expected to generate 404 gigawatt-hours of power annually. It represents a significant engagement by ADB to support essential infrastructure through the private sector in a fragile and conflict-affected situation, in line with ADB's long-term corporate strategy, Strategy 2030.
"This project is definitive proof that indigenous gas-based power generation is capable of displacing electricity imports in Afghanistan and helping to deliver energy security," said Mr. Chakraborty. "Its success will send an important signal to the market that Afghanistan's power industry is now ready to attract more private sector investment and financing."
"Ghazanfar Group is honored to have the support of international development banks including ADB for this first-of-its-kind project in Afghanistan," said Mr. Ghazanfar. "This is a first step in Ghazanfar Group's vision of helping to develop 5,000 megawatts of energy generation facilities in Afghanistan through partnerships with international development banks, local and international companies, and the Government of Afghanistan."
APPC is a special purpose vehicle owned by Ghazanfar Group, one of Afghanistan's largest conglomerates, and Egyptian construction company Hassan Allam Holdings, one of the largest privately-owned corporations in the Middle East. Ghazanfar Group, established in 1910, operates in Afghanistan, Central Asia and the Middle East in a variety of sectors including upstream, midstream and downstream oil and gas, banking, construction, logistics, and power.
Afghanistan has the world's lowest electricity penetration rate, with only 34% of the population connected to the grid as of 2019. Since 2005, energy demand has grown at nearly twice the economic growth rate. The country imports at least 75% of its energy needs.
LEAP was established in 2016 with a $1.5 billion capital commitment from the Japan International Cooperation Agency. It is focused on delivering high quality and sustainable private sector infrastructure projects that reduce carbon emissions, improve energy efficiency, and offer accessible and affordable health care, education, and communication services to ADB's developing member countries.
ADB is committed to achieving a prosperous, inclusive, resilient, and sustainable Asia and the Pacific, while sustaining its efforts to eradicate extreme poverty. Established in 1966, it is owned by 68 members—49 from the region.