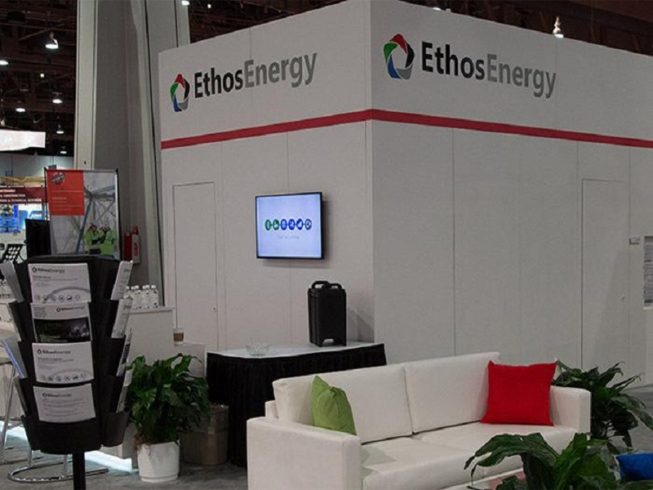 Myanmar Electric Power Enterprise recently awarded EthosEnergy a key contract worth over US$8m for the major overhaul of one 701D unit with all new parts and upgrade of two MHI 701D units inclusive of upgraded controls at the Ywama power plant in Yangon, Myanmar.
EthosEnergy's package included a full set of capital parts – a key element in meeting with the return to service deadline – HGP inspection services, two control system upgrades and a tailored training program for employees of MEPE to further their staff's technical ability on these units.
MEPE said, "When awarding the contract for this project we required a provider that could meet all our expectations; the ability to restore the unit(s) to the original manufacturer's performance specifications of 120MW coupled with the demanding return to service deadline. Equally we expected a proven state of the art control system to allow us accurate and efficient machine calibration, monitoring and control. 
"This meant a value-add over and above our requirements and providing a greater return on our initial investment."  
Sean Carter, SVP of APAC, Power Plant Services for EthosEnergy said, "Our technically superior package along with our technical experts' ability to train the customer's staff on safety, gas turbine operations and outage execution were crucial to this contract win.  We focussed on increasing the life cycle value of the asset.
"Our solution not only met with the client's requirements but significantly improved the performance of the engine by increasing output to 123MW and the reliability of the engine.
"Having previously demonstrated our capabilities from successful upgrades of three gas turbines and steam turbine control systems as well as completing mechanical gas turbine overhauls at other sites we generated the necessary confidence within MEPE that we would deliver on our commitments."
A further value afforded to MEPE resulted in an inventory reduction of control system spare parts – MEPE now have five similar systems and can utilise the benefit of inter-changeable parts across engine families and sites.   
About EthosEnergy
EthosEnergy is a leading independent service provider of rotating equipment services and solutions to the power, oil & gas and industrial markets. Globally, these services include power plant engineering, procurement and construction; facility operations & maintenance; design, manufacture and application of engineered components, upgrades and re-rates; repair, overhaul and optimization of gas and steam turbines, generators, pumps, compressors and other high-speed rotating equipment. www.ethosenergygroup.com 
Katie Elder, Head of Communications, 
EthosEnergy
Tel: +44 (0) 1224 367279, 
email: katie.elder@ethosenergygroup.com 
Jennifer Gibson 
Senior Communications Specialist, 
Ethos Energy
Tel: +44 (0) 1224 367256, 
email: Jennifer.gibson@ethosenergygroup.com