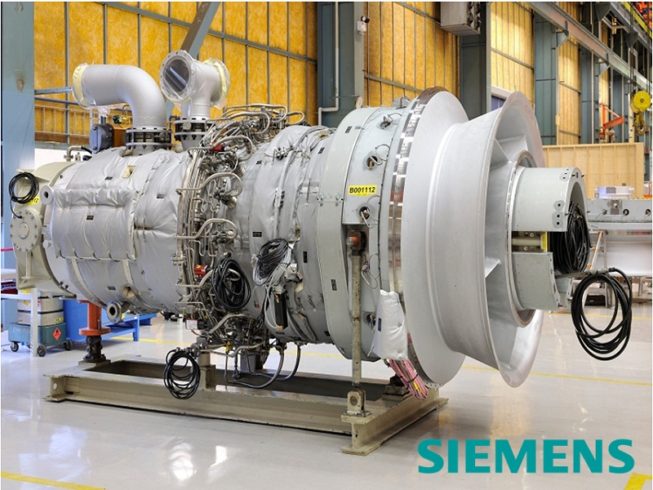 As Southern Company expands its business model to increase its natural gas presence, the company unveiled a new corporate brand. The company also announced that its newest subsidiary, AGL Resources, has been renamed Southern Company Gas.
Southern Company 
"Southern Company's recent growth in natural gas has expanded our business beyond electricity, providing an excellent opportunity to review our brand," said Southern Company Chairman, President and CEO Thomas A. Fanning. "By adding Southern Company Gas while developing the full energy portfolio, Southern Company has doubled its customer base, expanded its footprint and broadened the scope of our business. Today we are a leading national energy company that is better positioned to deliver real solutions for customers."
Southern Company's electric utilities have served customers and communities in the Southeast for more than a century. With the recent merger with Southern Company Gas, the Southern Company system now operates in 18 states, serving more than 9 million customers, with a continued focus on creating real energy solutions to deliver clean, safe, reliable and affordable power.
Southern Company Gas is helping the Southern Company system best meet customers' energy needs today while providing for the development of tomorrow's energy infrastructure. For communities, the combined company is expanding its customer-focused business model. And for investors, the merger created a unique platform that is well-positioned to compete for growth across the energy value chain.
In addition, Southern Company recently acquired PowerSecure, a leader in distributed infrastructure development that specializes in the kinds of customer-facing energy solutions that are becoming increasingly important to many customers across America.
Southern Company's new brand represents the first design change in more than 20 years and is the result of research conducted by engaging employees, company leaders and other stakeholders as part of an extensive brand review.
About Southern Company
Southern Company is America's premier energy company, with 44,000 megawatts of generating capacity and 1,500 billion cubic feet of combined natural gas consumption and throughput volume serving 9 million electric and gas utility customers through its subsidiaries. The company provides clean, safe, reliable and affordable energy through electric utilities in four states, natural gas distribution utilities in seven states, a competitive generation company serving wholesale customers across America and a nationally recognized provider of customized energy solutions, as well as fiber optics and wireless communications. Southern Company brands are known for excellent customer service, high reliability and affordable prices that are below the national average. Through an industry-leading commitment to innovation, Southern Company and its subsidiaries are inventing America's energy future by developing the full portfolio of energy resources, including carbon-free nuclear, 21st century coal, natural gas, renewables and energy efficiency, and creating new products and services for the benefit of customers. Southern Company has been named by the U.S. Department of Defense and G.I. Jobs magazine as a top military employer, recognized among the Top 50 Companies for Diversity by DiversityInc, listed by Black Enterprise magazine as one of the 40 Best Companies for Diversity and designated a Top Employer for Hispanics by Hispanic Network. The company has earned a National Award of Nuclear Science and History from the National Atomic Museum Foundation for its leadership and commitment to nuclear development and is continually ranked among the top utilities in Fortune's annual World's Most Admired Electric and Gas Utility rankings. Visit our website at www.southerncompany.com.
For further information: 
Media Contact: 
Southern Company Media Relations, 
404-506-5333 or 1-866-506-5333, 
www.southerncompany.com; 
Investor Relations 
Contact: Aaron Abramovitz, 
404-506-0780, 
apabramo@southernco.com
Images: South_gas
Siemens to supply compressor gas turbine for Trans Adriatic Pipeline
 2016-Jul-20
• Six gas turbine-driven compressor trains for pipeline stations in Greece and Albania
• Opening up Southern Gas Corridor for Europe
• Trans Adriatic Pipeline will transport Caspian natural gas to Europe
Siemens has won an order from the Trans Adriatic Pipeline consortium for six 15-megawatt SGT-400-driven turbo compressor trains. The Trans Adriatic Pipeline (TAP) will open up the so-called Southern Gas Corridor for Europe. Installation is scheduled for 2017 and the pipeline is expected to begin operating in late 2019.
The pipelines in the Southern Gas Corridor will transport natural gas from the Shah Deniz II field in Azerbaijan in the Caspian Sea to Europe. TAP represents the missing link that will enable this natural gas resource to be exploited. The 878-kilometer-long Trans Adriatic Pipeline will connect with the Trans Anatolian Pipeline at the Turkish-Greek border at Kipoi, crossing Greece, Albania and the Adriatic Sea to come ashore in southern Italy. The landfall in Italy provides multiple opportunities to transport the natural gas to large European markets such as Germany, France, and the UK.
"With our extensive experience and broad product portfolio, Siemens was the choice to help TAP open up the Southern Gas Corridor and secure efficient gas transmission to Europe," said Jesus Pacheco, head of New Equipment for the Dresser-Rand business part of Siemens Power and Gas. "We can help our pipeline clients mitigate risk and ensure safe and reliable operation at the lowest possible total lifecycle cost of ownership. Our comprehensive engineering expertise draws on a proven track record of experience to make sure everything works exactly as it should."
Each of the six gas turbine-driven compressor trains comprises an SGT-400 industrial gas turbine and a Siemens barrel-type STC-SV compressor. Siemens will deliver three compressor trains to the compressor station in Kipoi, Greece. This marks the beginning of the TAP at the border to Turkey. The TAP's landfall in Albania will be 17 kilometers northwest of Fier, up to 400 meters inland from the shoreline. Another three units will be installed in this compressor station. Here, the natural gas will be compressed to up to 130 bar and make its way along the 105-kilometer seabed from the Albanian to the Italian coast.
"Siemens was selected for its expertise, know-how and robust safety record in providing highly reliable gas turbine and turbo compressor units, which are an integral piece of our pipeline," said Ian Bradshaw, managing director of the TAP consortium.
The Dresser-Rand business, part of Siemens Power and Gas, is a leading supplier of mission-critical high-speed rotating equipment solutions to the worldwide oil, gas, petrochemical, and process industries. As part of the global Siemens family, the Dresser-Rand business offers an equipment portfolio that includes turbo and reciprocating compressors, steam turbines, industrial and industrial aero-derivative gas turbines, high-speed engines, and modular power substations. With the world's largest installed base, one of the world's largest technical support and service center networks, and a presence in more than 150 countries worldwide, the Dresser-Rand business delivers local solutions and services on a global scale.
For further information on the Siemens compression business, please see: www.siemens.com/compression
For further information on the SGT-400 industrial gas turbine, please see: www.energy.siemens.com/hq/en/fossil-power-generation/gas-turbines/sgt-400.htm
Siemens AG (Berlin and Munich) is a global technology powerhouse that has stood for engineering excellence, innovation, quality, reliability and internationality for more than 165 years. The company is active in more than 200 countries, focusing on the areas of electrification, automation and digitalization. One of the world's largest producers of energy-efficient, resource-saving technologies, Siemens is No. 1 in offshore wind turbine construction, a leading supplier of gas and steam turbines for power generation, a major provider of power transmission solutions and a pioneer in infrastructure solutions as well as automation, drive and software solutions for industry. The company is also a leading provider of medical imaging equipment – such as computed tomography and magnetic resonance imaging systems – and a leader in laboratory diagnostics as well as clinical IT. In fiscal 2015, which ended on September 30, 2015, Siemens generated revenue of €75.6 billion and net income of €7.4 billion. At the end of September 2015, the company had around 348,000 employees worldwide. Further information is available on the Internet at www.siemens.com.