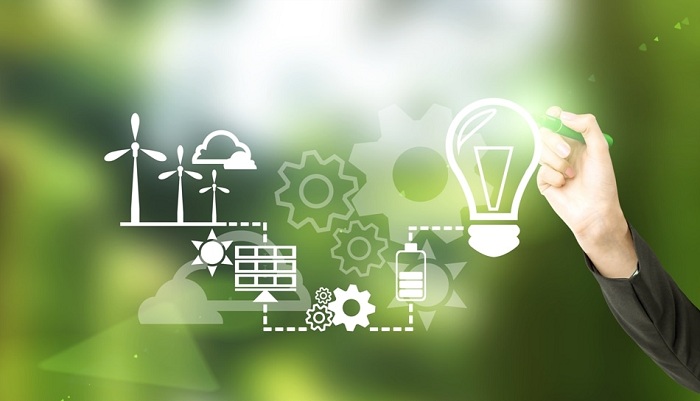 Sovereign investor Mubadala Investment Company PJSC signed a couple of partnership pacts on Sunday, including one with Germany's Siemens Energy AG, to facilitate the creation of a green hydrogen economy in the UAE.
Mubadala, which owns renewables developer Masdar, has signed a memorandum of understanding (MoU) with The Abu Dhabi National Oil Company (ADNOC) and Abu Dhabi-based holding company ADQ to form an alliance and develop both green and blue hydrogen projects in the UAE and emerging international markets.
The so-called Abu Dhabi Hydrogen Alliance will be tasked with developing a roadmap to speed up the UAE's adoption of hydrogen in sectors such as utilities, mobility and industry. There, the alliance will focus on green opportunities, but ADNOC will continue to develop blue hydrogen independently within the UAE. The oil and gas company already produces some 300,000 tonnes of hydrogen per year for its downstream operations and plans to surpass 500,000 tonnes.
Masdar will be the one to make contributions towards the partnership on behalf of Mubadala, whilst ADQ will stir up portfolio companies such as Abu Dhabi Ports, Abu Dhabi Airports, Etihad Rail, Etihad Steel, Abu Dhabi National Energy Co (TAQA) and Emirates Nuclear Energy Corp (ENEC).
On the same day, Mubadala also entered into a MoU with Siemens Energy to engage in advanced technology development and equipment manufacturing as well as green hydrogen and synthetic fuel production. Initially, they will focus efforts on the market in Abu Dhabi, but intend to expand internationally over time.
The pair will kick off work under the partnership and the broader hydrogen alliance by considering a demonstration project at Masdar City alongside the Abu Dhabi Department of Energy, Etihad Airways, German airline Deutsche Lufthansa AG (ETR: LHA), Japanese trader Marubeni Corporation (TYO:8002) and Khalifa University. They plan to build a solar photovoltaic (PV) powered electrolyser facility to showcase green hydrogen production as part of a programme whose first phase will focus on passenger cars and buses in the area. The demo project also involves building a kerosene synthesis plant to convert most of the green hydrogen into sustainable aviation fuel.
The partners will then explore the production of decarbonised fuels for the maritime sector in the second phase of the programme.
"Through this strategic partnership, we expect to be able to leverage Abu Dhabi's strong foundations for the production and sale of green hydrogen, prove a strong business case and attract investment for the development of new facilities, and establish Abu Dhabi as a reliable supplier of green hydrogen to global markets," said Musabbeh Al Kaabi, CEO of UAE Investments at Mubadala.