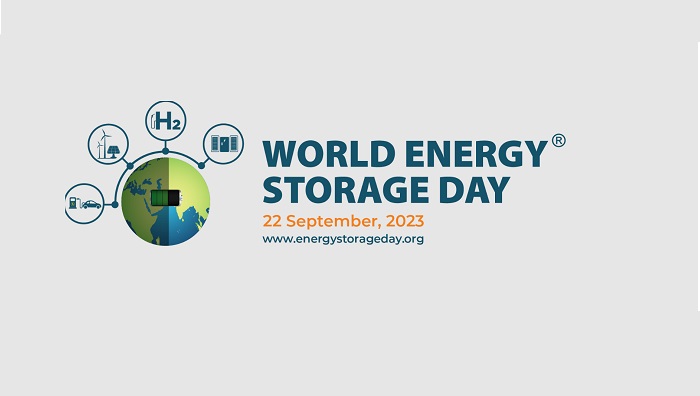 Every year, on September 22, World Energy Storage Day (WESD) is commemorated to recognise the advancement of energy storage, which is at the forefront of the clean energy transition for both the transportation sector and the electric grid. India Energy Storage Alliance (IESA) along with the world's major global alliances is set to host the World Energy Storage Day (WESD) Global Virtual Conference & Expo on September 22, 2023. This monumental event is set to unite over 3,000 participants from more than 1,000 companies across 70+ countries, marking its place as one of the world's largest energy storage gatherings. Customized Energy Solutions is the presenting partner and ETN.news, MENA Energy Storage Alliance and UL Research Institutes are the gold partners.
India's steadfast commitment to a greener future is evidenced by its burgeoning clean energy sector. The nation has already made significant strides in integrating renewable energy into the grid, leading to increased peak-time efficiency. Furthermore, the widespread adoption of energy storage solutions has enabled India to decarbonize the grid, reducing its reliance on fossil fuels.
This year's WESD Global Virtual Conference & Expo is expected to be one of the largest gatherings in the energy storage domain, with over 3,000 participants representing 1,000+ companies from more than 70 countries. The significance of this event cannot be overstated, as it brings together 100+ speakers from 30+ countries, including prominent figures from various sectors, such as industry veterans, researchers, policymakers, and thought leaders.
Notable speakers include Francesco La Camera (IRENA), Julia Souder (LDES), Thierry Lepercq, (HyDeal Ambition), Dr Imre Gyuk, (US Dept of Energy), Dr Judy Jeevarajan, (UL Research Institute), Dr Janice Lin (Green H2 Coalition), John Grimes (Smart Energy Council), Isabel Chatterton (Intl Finance Corp), Achal Sondhi (Fluence), Ohira Eiji (NEDO), Dr Hanif Qureshi (GoI – DHI), Swapnil Jain (Ather Energy), Anant Nahata (Exicom), Ghanshyam Prasad (GOI – CEA), Amit Jain (World Bank), Sourabh Kumar (GEAPP), Dr Ranjith Pai (GOI – DST) and many more.
The event's primary purpose is to facilitate knowledge exchange, support market development, promote cutting-edge research and innovation, and share best practices and real-world use-cases. It serves as a testament to India's commitment to spearheading sustainable energy solutions globally.
The 24-hour marathon event will feature 16 sessions and 4 special sessions, covering a wide range of topics, including stationary energy storage, e-mobility, green hydrogen, and manufacturing & supply chain, presented by 150+ global thought leaders.
Dr. Rahul Walawalkar, Chair, WESD and President & Managing Director, Customized Energy Solutions (CES), India, remarked, "As the world gathers to celebrate the World Energy Storage Day, we stand at the forefront of a global movement for sustainable energy solutions. The rapid evolution of energy storage, green hydrogen, and e-mobility is a testament to our collective commitment to a cleaner, greener future. This year's event brings together thought leaders, innovators, and pioneers from around the world, fostering collaboration and knowledge sharing that will drive the adoption of advanced technologies globally. Together, we illuminate the path to a more sustainable and resilient energy landscape."
ETN, MENA Energy Storage Alliance, and UL Research Institute, a distinguished gold partner, along with key collaborators like the Australian Government Australian Trade and Investment Commission as the Net Zero Partner, the Indo-German Energy Forum Support Office, Innovation Norway, and the Global Renewable Alliance, among many other esteemed supporting partners, are actively joining forces to ensure the resounding success of WESD 2023.
As the world recognises the importance of energy storage in achieving a greener grid and cleaner transportation, WESD 2023 stands as a testament to India's commitment to leading the way in embracing sustainable energy solutions.